Viking named its newest ocean ship, the Viking Saturn, at a naming ceremony that took place in New York on June 6.
The 930-guest ship was named by its godmother Ann Ziff, philanthropist and chairman of the Metropolitan Opera.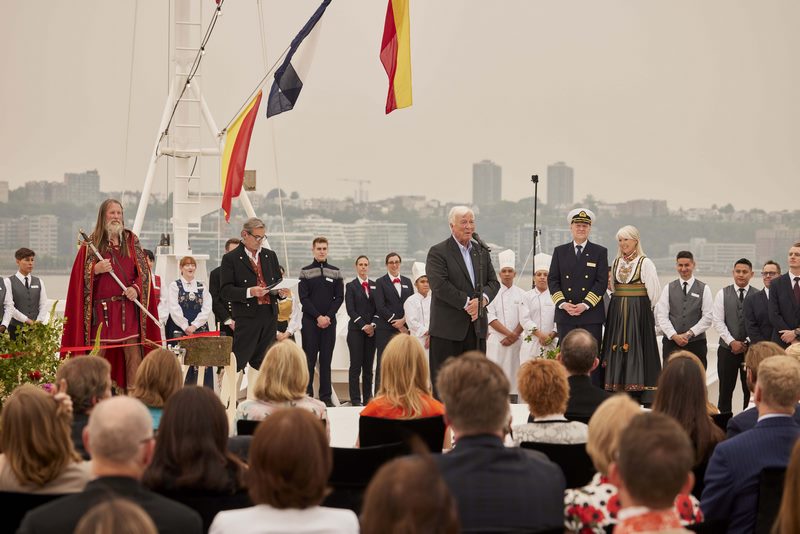 The Viking Saturn will now continue on with its maiden season exploring Iceland, Greenland, Canada, and Norway.
"This is a very proud day for Viking as we name our newest identical ocean ship in New York City, one of the great cultural capitals of the world," said Torstein Hagen, chairman of Viking.
"It is especially fitting that Ann Ziff, chairman of the Metropolitan Opera—one of the world's greatest cultural institutions—has honored us by serving as godmother of the Viking Saturn. We thank Ann for her loyalty as a Viking guest, as well as her many impressive contributions to the arts and other important causes."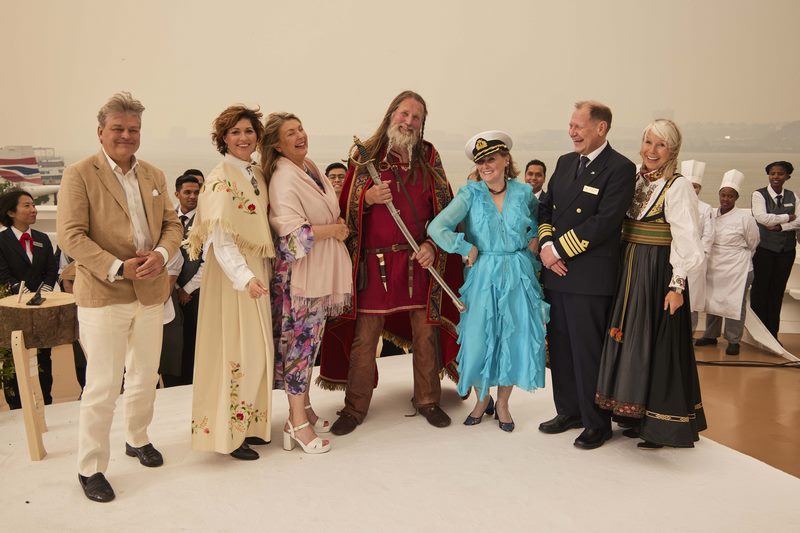 As per the maritime tradition, Ziff used the steel sword from the Metropolitan Opera's production of Verdi's Il Trovatore to cut a ribbon that allowed a bottle of Norwegian aquavit to break on the ship's hull.
"It is an honor to be godmother of the new Viking Saturn and celebrate this momentous occasion in New York," said Ziff. "Viking and the Metropolitan Opera share a common goal in creating enriching experiences throughout the world and there is no doubt the Viking Saturn will do just that for her guests."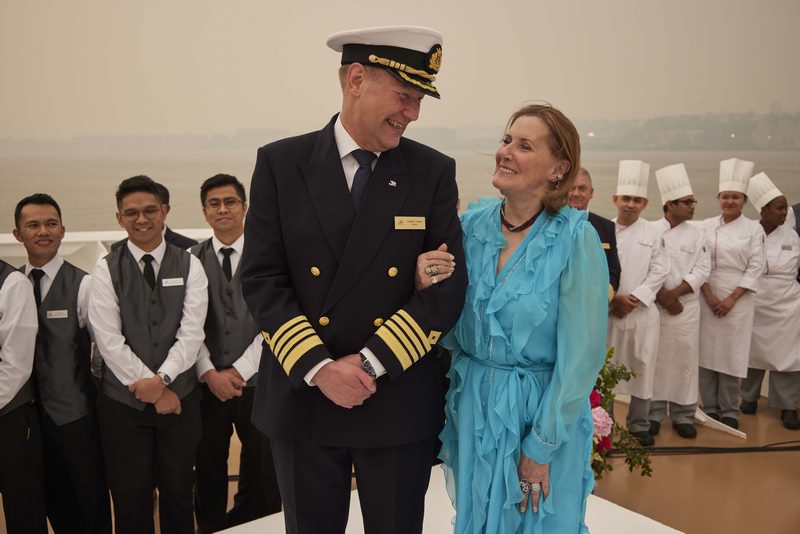 At the celebratory event, guests enjoyed performances from Sissel Kyrkjebø, a soprano and godmother of the Viking Jupiter and Norwegian violinist Tor Jaran Apold. After a celebratory dinner onboard the ship, stars of the Metropolitan Opera including soprano Susanna Phillips, tenor Charles Castronovo and baritone Quinn Kelsey treated guests to a performance of opera classics such as selections from Giuseppe Verdi's La Traviata, Antonín Dvořák's Rusalka, Giacomo Puccini's La Bohème and American classics by Rodgers and Hammerstein, Jerome Kern and others.
Lead Photo: The Viking Saturn in NYC (Credit: Justin Zizes)