Gelen Marine, which provides solutions for cruise newbuilds and conversion projects, is celebrating its 10th anniversary this year.
The company has come a long way since its origin back in Japan when it supervised over 20 bulk carriers and log carriers in various shipyards across the country including Namura Shipbuilding, the largest shipbuilder in Japan.
Paul Read, managing director of Gelen Marine, highlighted some key milestones and explained how Gelen got into the cruise business.
"Following the decline of the cargo charter market in 2018 and the decline of newbuilds, Gelen Marine looked to other areas of shipbuilding to maintain its workload," said Read.
"At that time the cruise industry was at a peak of newbuilds, to such an extent that companies were looking at conversions and lengthenings as well newbuildings, so the opportunities were many and varied for us and we started to work with cruise ships."
Read said that a key milestone for the company was the decision to move into the cruise market with an engineering project for the stretching of three Windstar ships.
"The project was carried out by the Fincantieri facility in Palermo … one significant problem we needed to overcome was the Covid pandemic, which happened in the middle of the project, extending it significantly."
Read explained that this gave the company a continued project over the difficult period when most newbuild projects had been shelved or postponed.
He added that another key milestone for Gelen Marine has been its involvement in the design development of the Storylines residential cruise ship, the MV Narrative, thus helping Storylines to become the first shipowner to bring a residential ship project to shipbuilding contract since the The World.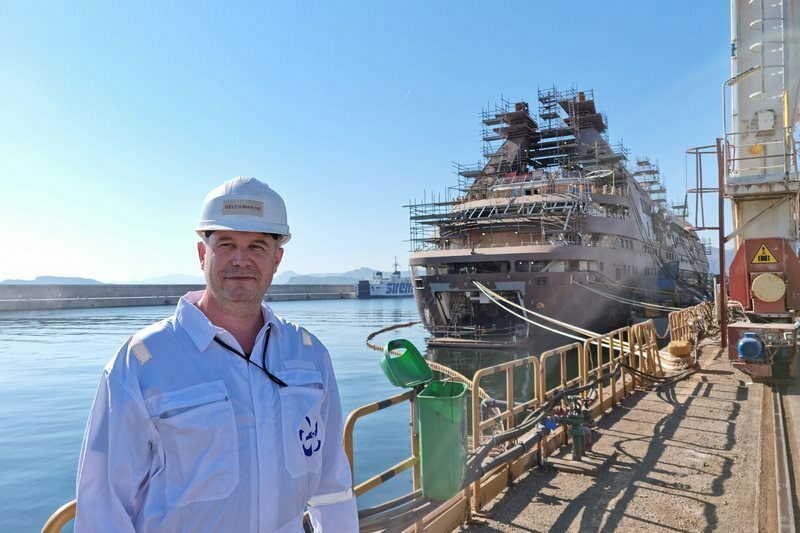 Fast forward to the present, Read said that today, Gelen Marine has a team of experienced engineers at their disposal for different projects, depending on the size and type.
"Initially, we started with just newbuild site supervision, but we have grown and developed to be able to offer technical support, design development and construction supervision to ship owners for conversions, lengthenings and major refurbishments, as well as our continued core competency of newbuildings of course."
The company is now working on Storylines's MV Narrative, carrying out the design and development and onsite construction supervision on behalf of Storylines.
"Recently we have been working on-site in Split, Croatia alongside and in close cooperation with the design team of Brodosplit Shipyard and have just completed the initial design phase of the ship successfully," he said. "This has shown us how different a residential cruise vessel is in its design compared to a traditional vacation cruise vessel and taught us many valuable lessons along the way."
Read said that the company is also currently working on the development of the specification for a newbuild with a cruise company whose name cannot be revealed at this stage, as well as with an investment company to carry out a technical audit on a cruise ship under construction.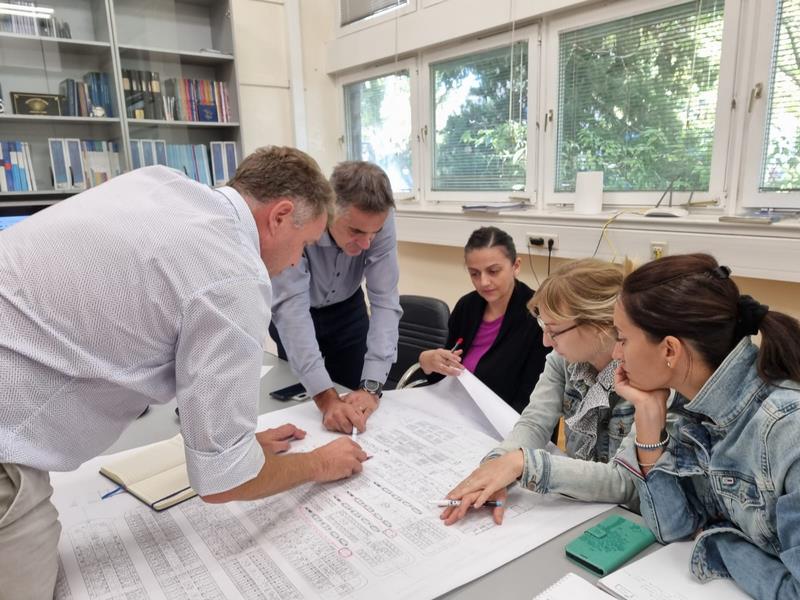 In terms of potential changes in the industry, Read said that the public in general still has a vast appetite for cruising that needs to be satiated.
"We seem to be also seeing a drive from a sector of this cruising public towards longer-term cruises, world tickets, and by extension residential cruising. I believe this market is just dawning and we will see its rise as the cruise industry, in general, continues to recover over the next few years."
He added that the cruising public is now significantly more focused on sustainable solutions and expects their cruises to follow that focus.
"I, therefore, foresee a continued drive towards more sustainable solutions for power production and waste management, in particular, working eventually towards true zero emission cruise ships."
Read believes that the upcoming boom time will bring out the old problem of building capacity.
"This will undoubtedly lead to shipowners looking at conversions and lengthening again and also look at newbuilding in yards with hitherto little cruise vessel newbuilding experience, which is where we, Gelen Marine, can be of vital importance and the difference in the making of a successful project."