On February 27, 2023, the itineraries of three AIDA cruise ships crossed when all three ships docked in the port of St. John's on the Caribbean Island of Antigua, according to a press release.
The three ships, the AIDAdiva, AIDAluna and AIDAperla, all offer cruises in the Caribbean during the winter months
The event was exciting for guests as well as for crew and captains who took the opportunity to catch up.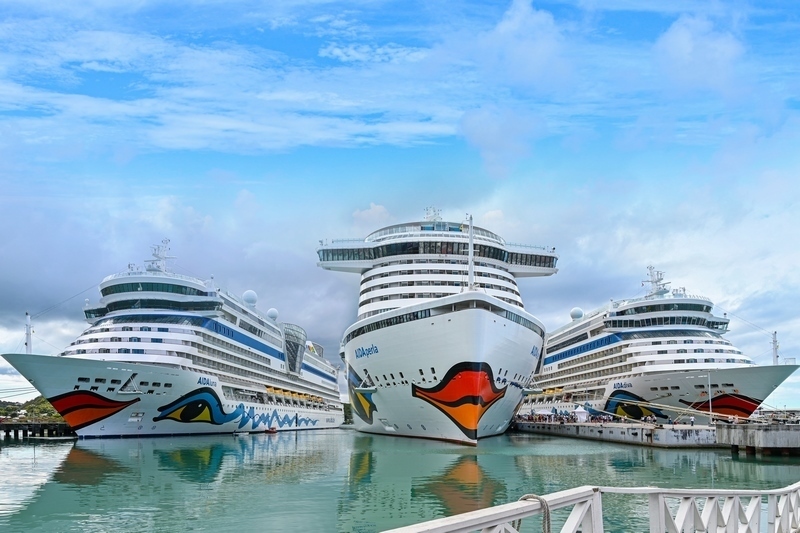 Captains Panagiotis Mantzavinos of the AIDAdiva, Sven Gärtner of the AIDAluna and Pedro Ziegler of the AIDAperla took the opportunity to meet with their colleagues while the shops' crew hosted a party for the guests on the pier accompanied by music, drinks and a FitforDrums workshop.
All three AIDA ships will be regular visitors in Antigua during the winter season.
Starting in March, the ships will set sail on their separate ways: the AIDAdiva will be heading to Warnemünde for Scandinavia voyages in the summer season; the AIDAluna will sail to Norway and Sweden as well as to the Arctic Circle from Kiel; the AIDAperla will offer cruises to Norway's fjords from its summer homeport in Hamburg.