Silversea Cruises' Silver Spirit arrived in Hong Kong at Ocean Terminal on January 18, marking the first international cruise after a three-year hiatus.
Adam Radwanski, managing director of Asia Pacific, Silversea Cruises, expressed his gratitude for Hong Kong's support in arranging the return of the cruise and said: "Cruising in Asia could not be completed and fully satisfying without calling Hong Kong. It would probably be one of the most anticipated sailings in the region for us. Throughout 2023, Silversea is going to offer another seven voyages that will return to Hong Kong."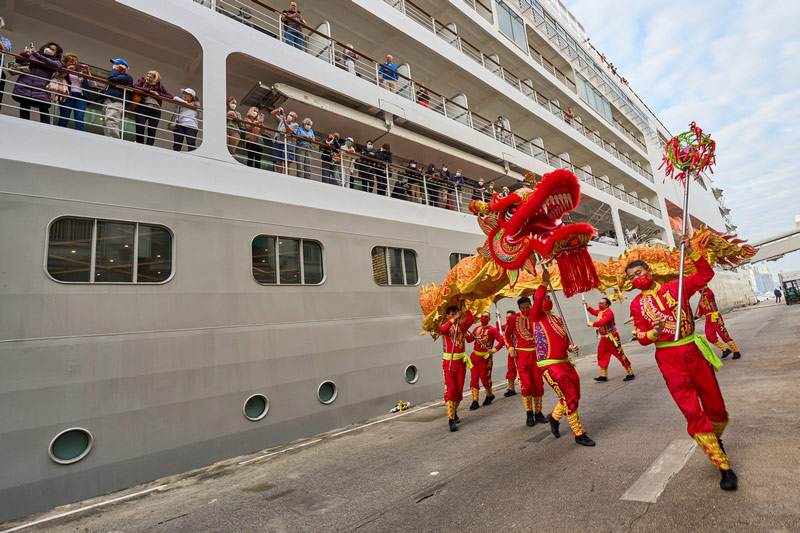 As a gesture of seeing off Silver Spirit on January 19, the ship was sent off with the city's nightly light and sound show across Victoria Harbour – A Symphony of Lights, according to a statement.
The Silver Spirit is the first of numerous international cruises to return to Hong Kong in 2023, as cruising in Hong Kong is returning to normal after the pandemic.
Guests aboard the Silver Spirit had the opportunity to enjoy Hong Kong's East-meets-West culture, culinary delicacies and street food as well as visit museums and art galleries.
Guests visited the West Kowloon Cultural District and Hong Kong's Victoria Peak riding on the new Peak Tram in addition to visiting in the oldest district, Old Town Central.