New French cruise line Compagnie Française de Croisières (CFC) has unveiled a number of new areas on the Renaissance, which is being converted from the former Holland America Line Maasdam for the new start up at Damen in anticipation of a February 2023 launch.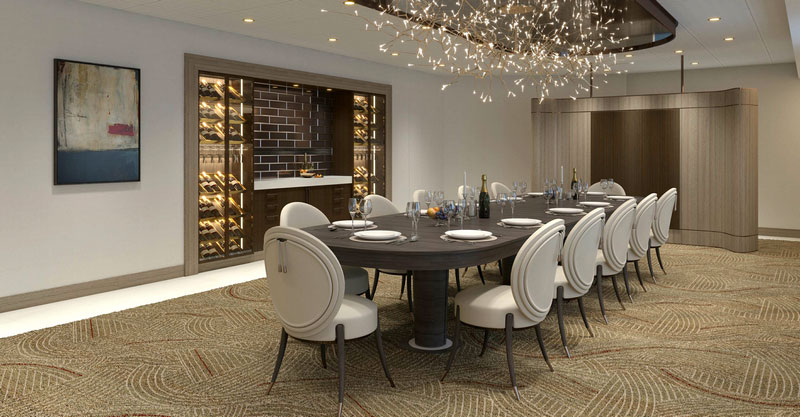 The interiors are the work of Tomas Tillberg Design and include a new 12-person chef's table for an upscale culinary experience inspired by the menus of former French ocean liners such as the Normandie.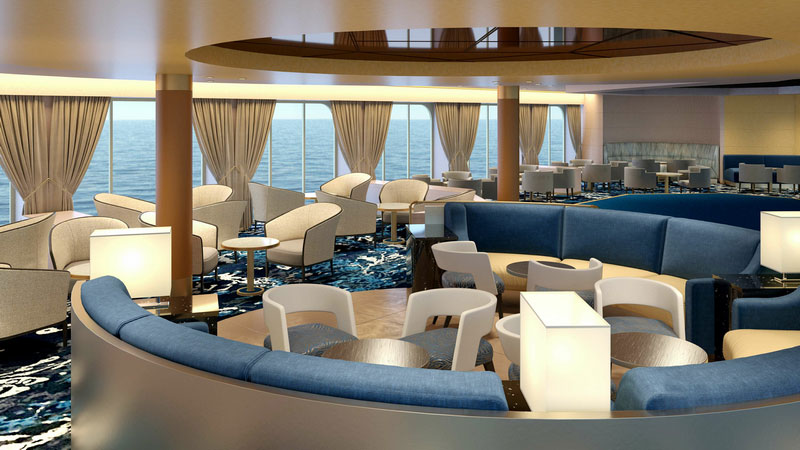 There's also the new Ocean Bar with a blue and beige color scheme with views out to the ocean.
A completely re-imagined outside deck area will see a new look poolside as the main pool will become the Moana, which sits under a glass roof.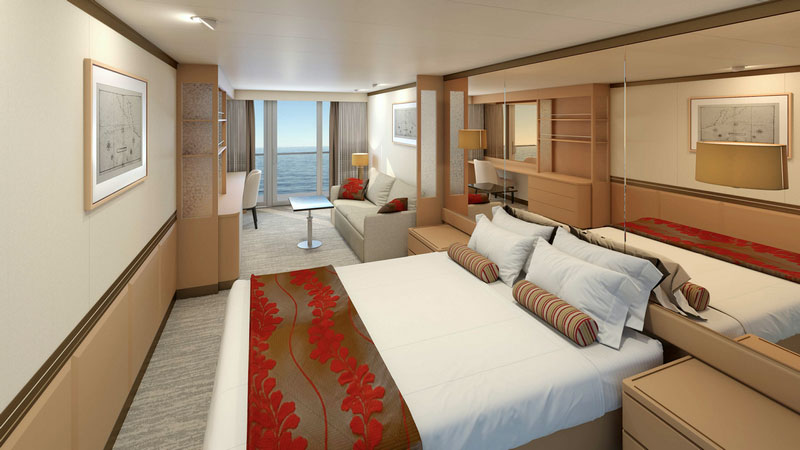 All 629 staterooms will be part of the refit, with new curtains, carpets and minibars installed. Thee will also be 17,000 square meters of new carpet installed across the ship.