TUI Cruises recently revealed the first details of its next newbuild, the Mein Schiff 7.
Set to enter service in 2024, the 2,900-guest vessel is the seventh in a series of ships built for the company at the Meyer Turku shipyard, in Finland.
Following the 2019-built Mein Schiff 2, the new ship will introduce new features while also bringing back concepts of the existing ships of the fleet.
According to TUI, returning favorites include a diverse range of culinary venues, a 25-meter-long swimming pool and generous ratios of space per passenger.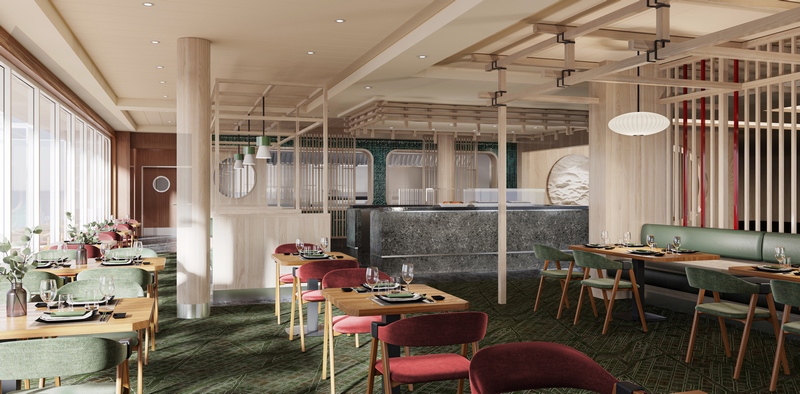 The Mein Schiff 7 is also introducing a new set of single cabins. Featuring an "attractive design," the accommodations will be available for a small additional charge, the Germany-based company said.
Another new feature is the Asia & Sushi Restaurant. Connected to the ship's signature Diamant Bar, the specialty venue will serve both warm Japanese dishes and sushi creations.
The 110,000-ton vessel is debuting a new casino as well. Located on the Abtanz Bar, the smoke-free venue serves as a gambling spot and a dancing club, offering slot machines and game tables, as well as a dance floor and bar.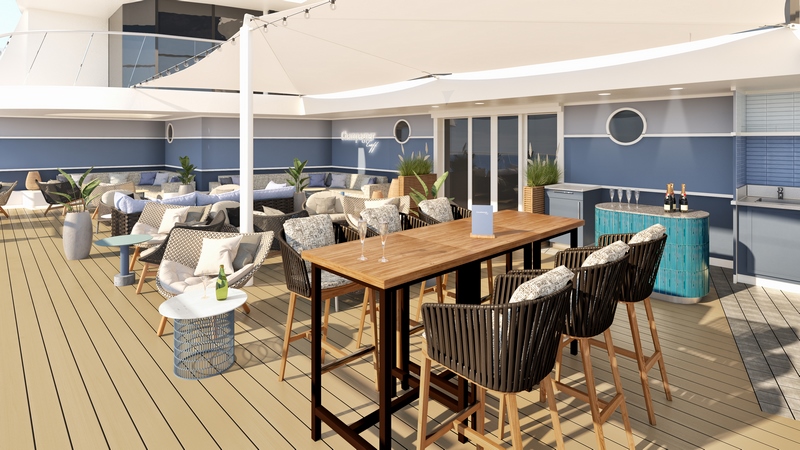 Other announced features include the Bella Italia restaurant, the Kaffeehauskultur coffee bar and the Champagner Treff champagne bar.
Returning onboard the ship, the later will be located on an external area of the Deck 6 and includes a new design. According to TUI, the bar was conceived as the perfect place to look towards the horizon, with a canopy to protect from adverse weather.
The Mein Schiff 7 will also feature green technology, including a shore power connection system and highly efficient catalytic converters.
The vessel will operate exclusively with lower-emission marine diesel as well and is prepared to run on green methanol in the future.
According to TUI, the marine fuel will make the ship's propulsion system almost CO2-neutral.