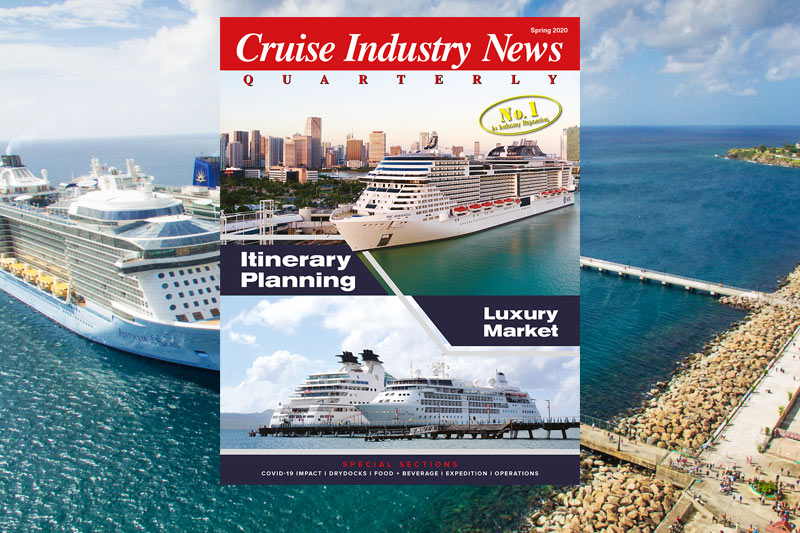 The Cruise Industry News Spring 2020 Quarterly Magazine edition has been released. The focus of the 192-page printed magazine is on itinerary planning, covering all the leading cruise brands. And the big planning window is stretching all the way to the end of the decade.
Coinciding with the outbreak of COVID-19 and the suspension of cruise service, the issue also covers how the cruise lines are planning to weather this storm.
The destination focus is the Caribbean, featuring new port developments and infrastructure and service enhancements at the major cruise destinations.
The food and beverage section includes exclusive interviews with executives and chefs at different cruise lines about how they deliver their products over a broad industry specter.
Other special sections include operations with officer and executive interviews, ranging from ship operations to guest services, recruitment and brand building.
Drydock project coverage is concentrated on the revitalization of ships to stay competitive.
Special sections are also devoted the expedition and luxury markets, outlining the business strategies of different brands.
The Cruise Industry News Quarterly Magazine, now in its 30th year, remains in a fully printed version with global distribution, alongside exclusive Cruise Industry News reports and the Cruise Industry News website.