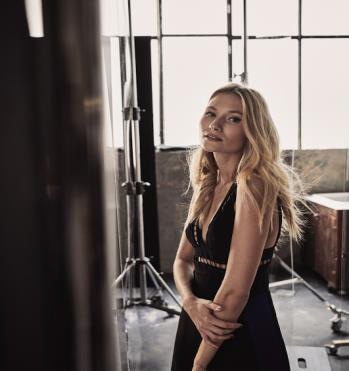 TUI Cruises has announced that Carolin Niemczyk of the Glasperlenspiel duo will be the godmother of the new Mein Schiff 2.
Niemczyk performed aboard the "old" Mein Schiff 2 last year and said in a prepared statement that she is enthusiastic about the ship and brand and for the honor of christening the new Mein Schiff 2.
With the christening ceremony set to take place in Lisbon on Feb. 9, the Mein Schiff 2 sails her maiden voyage from Bremerhaven on Feb. 3, 2019 for a 12-day cruise calling at La Coruna, Leixoes, Lisbon, where she will spend three days, and then on to Cadiz, Arrecife and Las Palmas.