After a soft roll-out earlier this year, Storylines is nearing a full-scale launch of its residence cruise ship concept, according to Alister Punton, co-founder and chairman.
The company has big plans with multiple residence ships deployed globally, but for now will concentrate on an early 2020 start-up.
"This idea has been in the works for three years," Punton told Cruise Industry News. "Once (older vessels) shuffle through a few owners they go to the scrap yards. Some of these vessels are good for another 10, 20 or 30 years; surely we can do something with them."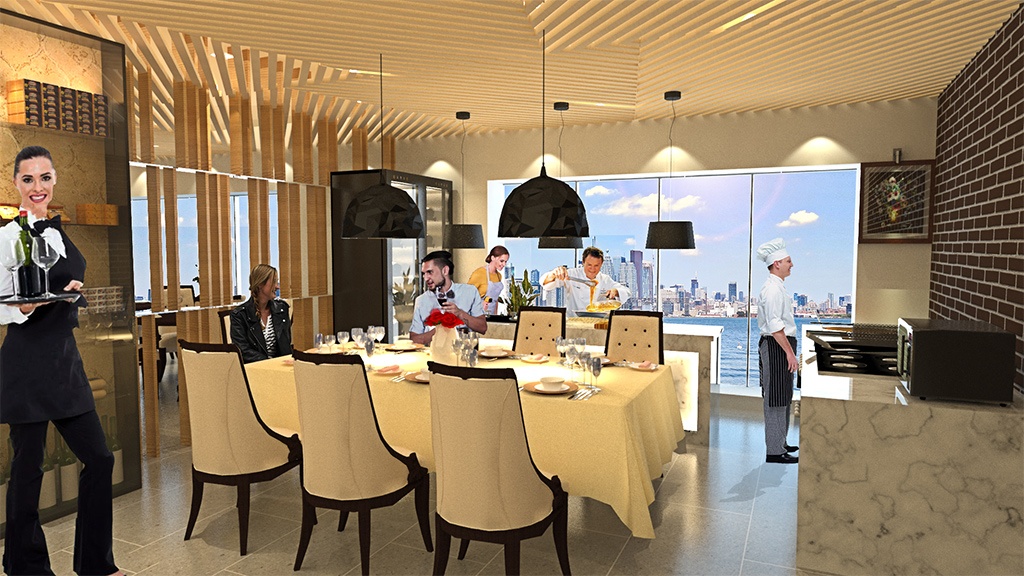 And that is what is happening as the company's 2020 start-up includes a $40 million three- to four-month refurbishment that will cut capacity of an existing ship by 25 percent.
Punton brings a decade of experience from the real estate world to Storylines, as the Australian entrepreneur now looks to make his mark in the cruise industry.
Residences aboard start with a promo rate of $125,000, with the most expensive spaces going for $1.4 million.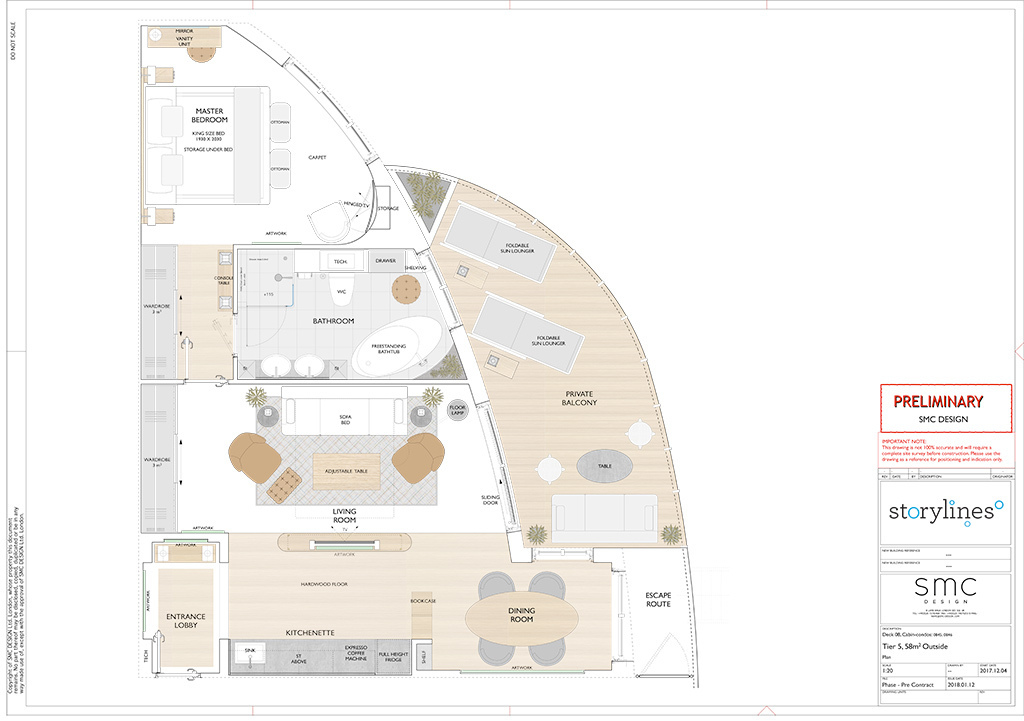 So-called Tier 5 Cabin-Condos will measure up to 624 square feet and include a two-deck duplex layout.
While cabins will be refreshed and combined together in some cases, other plans include a brewery onboard and a cruise-industry first: kitchens around the ship
Without the ability to put full kitchens in cabins, Punton and his team came up with an innovative idea: full cooking facilities located in strategic areas around the vessel, allowing residents to cook and entertain (see second photo).
"It's a private dining setting like you would have in your house," Punton said.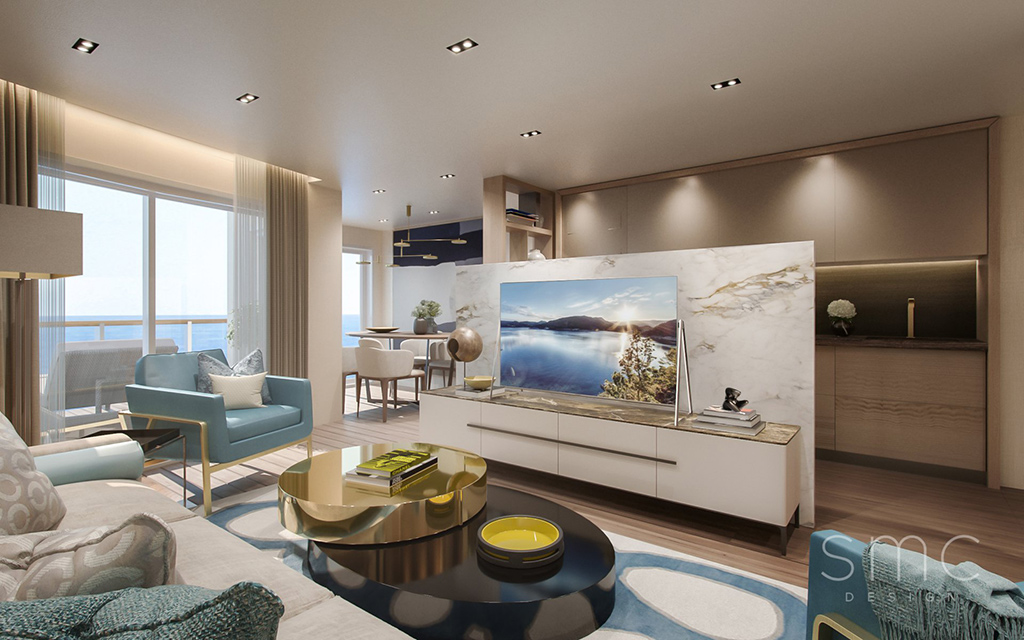 The ship will deploy globally and early itinerary plans include three to five days in each port, with local guest chefs coming aboard. Residents will have the opportunity to weigh in on everything from deployment to entertainment sourcing.
Additionally, leaning on the company's strong real estate background, the ship will operate on a similar business model.
The brand's guiding principles include discovery, lifestyle, experiences, participation, contribution, mindset, global citizenship and ownership.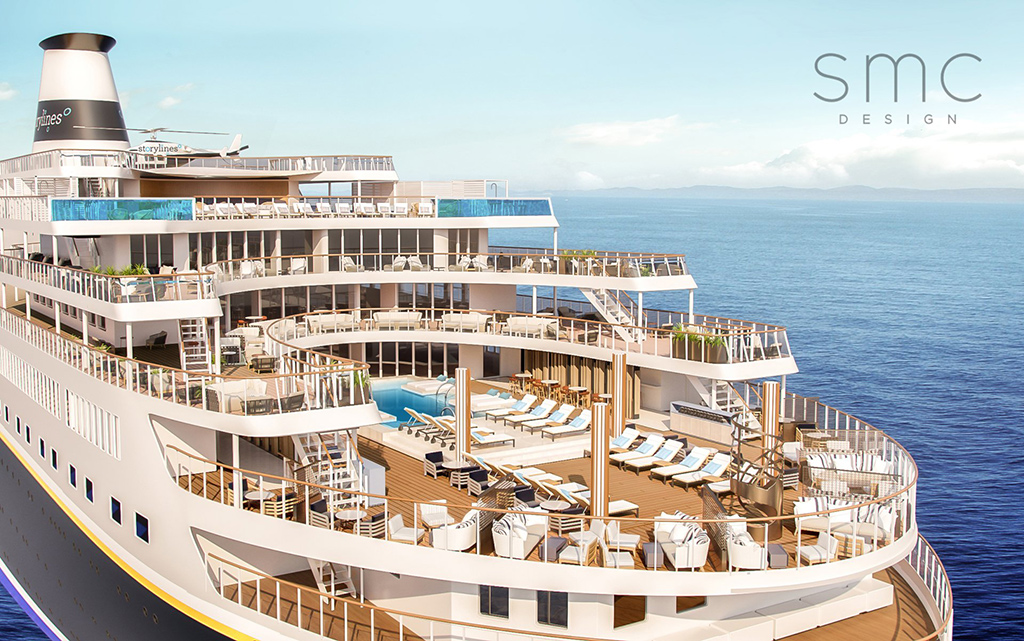 "Because we spent so much time on the back-end, before we went to market – over two years – it resonated so well with consumers," Punton said, noting that the early deposits were encouraging and that the concept and pricing was affordable to a wide-range of potential residents.