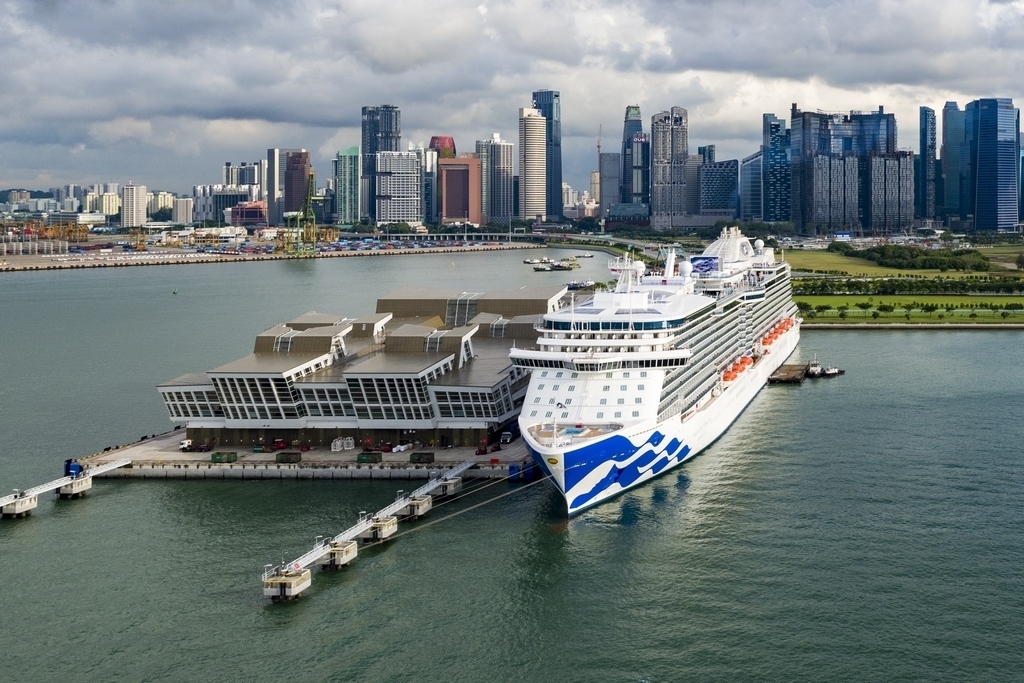 The Majestic Princess has completed half of her 23-day Grand Asia voyage from Shanghai to Sydney, and was in Singapore at Marina Bay on Monday.
The Majestic Princess, the only Royal-class ship based in Asia, completed her summer season homeporting in Taipei and Shanghai and will be making her maiden calls to destinations in Australia, New Zealand and South Pacific during this upcoming six-month Australian homeporting season.
Majestic's first sailing out of Australia will be a 12-day roundtrip cruise from Sydney to New Caledonia, Vanuatu and Fiji that starts on Sept. 15.
This is followed by her first Across The Ditch sailing round trip from Sydney that includes scenic cruising along the Fiordland National Park across the Tasman Sea to seven ports in New Zealand (Dunedin, Akaroa, Wellington, Tauranga, Auckland and Bay of Islands).
She joins the Golden Princess, Sea Princess and Sun Princess on a total of more than 70 cruises to over 30 destinations in Australia, New Zealand and South Pacific.
The Majestic will be returning to Singapore in April 2019 on another Grand Asia voyage from Sydney to Hong Kong.