The MSC Splendida made her maiden call to Vladivostok in the Russian Far East earlier this week.
With over 3,000 passengers aboard, the ship started its cruise in Shanghai, also calling at various ports in Japan on a longer itinerary.
Vladivostok Sea Terminal organized its trademark pier-side welcome for the ship's call, outlining the port's warm hospitality, according to a statement.
Key shore excursions included the highlights of Vladivostok, the trans-Siberian railway experience, as well as short trip to the suburb of the city, visiting museum of auto and moto history and others.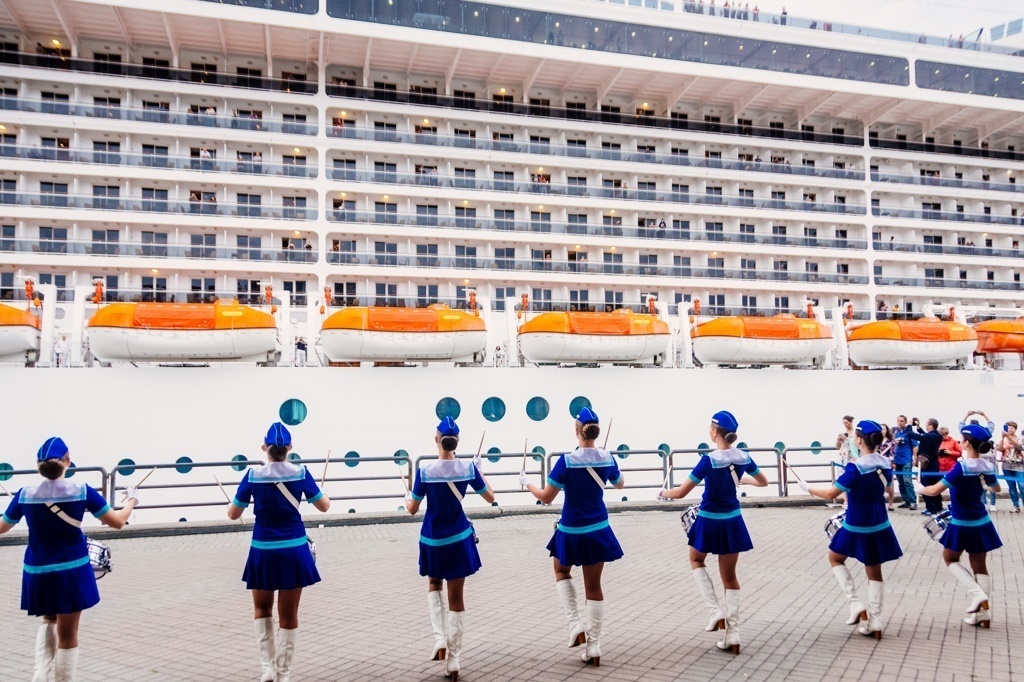 The port also provided free maps, guidebooks and locals were on hand to guide passengers and crew, which also had the ability to take photos with artists in Russian national costumes.
A local crafts mark was also set-up near the pier, according to the port.
Onboard, a delegation from the Primorsky Territory headed by provisional governor which included regional, city and port authorities, authorities of cruise terminal and local media visited with the ship's officers for the maiden call ceremony. During the visit MSC Splendida's captain Giuseppe Moresco and members of the delegation exchanged gifts, as is tradition.