The Vidanta Elegant sits out of service undergoing a major refurbishment in Naples as Grupo Vidanta continues to move forward in entering the cruise business.
The Mexico-based hotel operator acquired the 1990-built ship in 2017 following the demise of All Leisure Group, where the vessel sailed as the Voyager.
The ship was then moved to a shipyard in Spain, and has since been relocated again, this time to a yard in Naples.
The vessel was set to be renamed Vidanta Alegría and enter service as soon as the 2018-2019 Mexican Riviera season, but plans appear to have changed.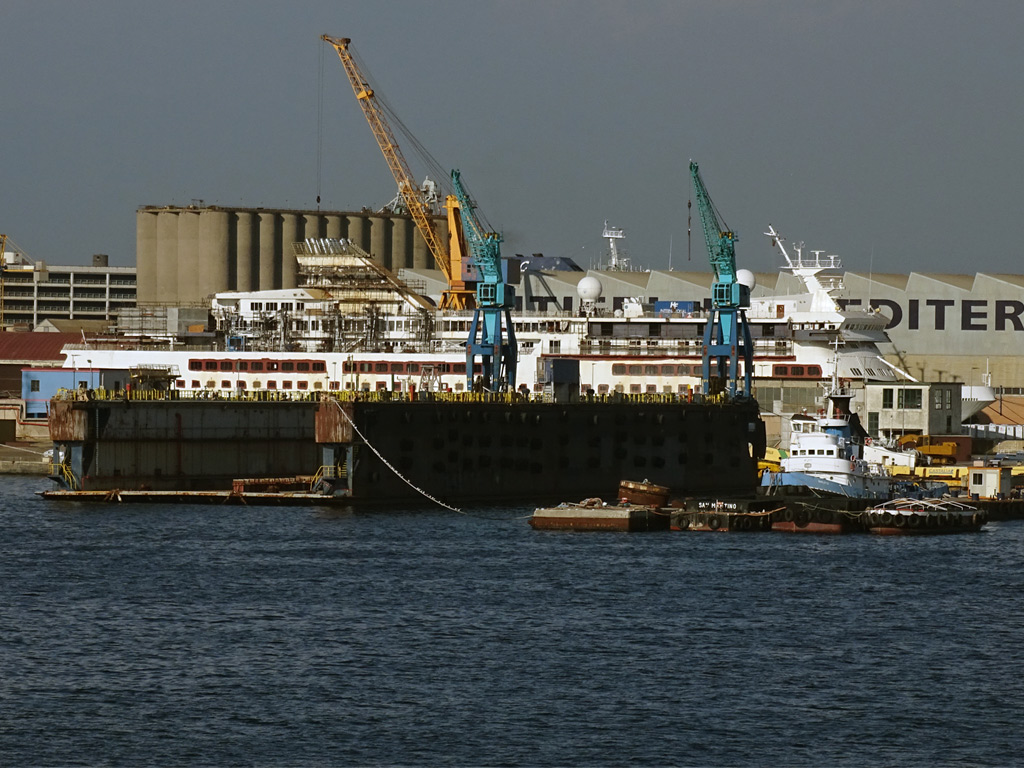 Recent photos obtained by Cruise Industry News show a new name, Vidanta Elegant, and a ship that is in the middle of a large-scale refurbishment and may not be entering service until 2019 at the earliest.
Grupo Vidanta was said to have further ambitions to acquire ships, and has made a number of cruise line hires, both for its site team in Europe and for its shoreside office in Mexico.
The company is involved in hotel and resort development, and even has its own private international airport within a resort property in Mexico near Puerto Penasco, where a massive new cruise port is under development.
Grupo Vidanta did not respond to requests for further information.
The 1990-built ship has capacity for 540 passengers and was originally built at Union Naval de Levante in Valencia, Spain, as the Crown Monarch.