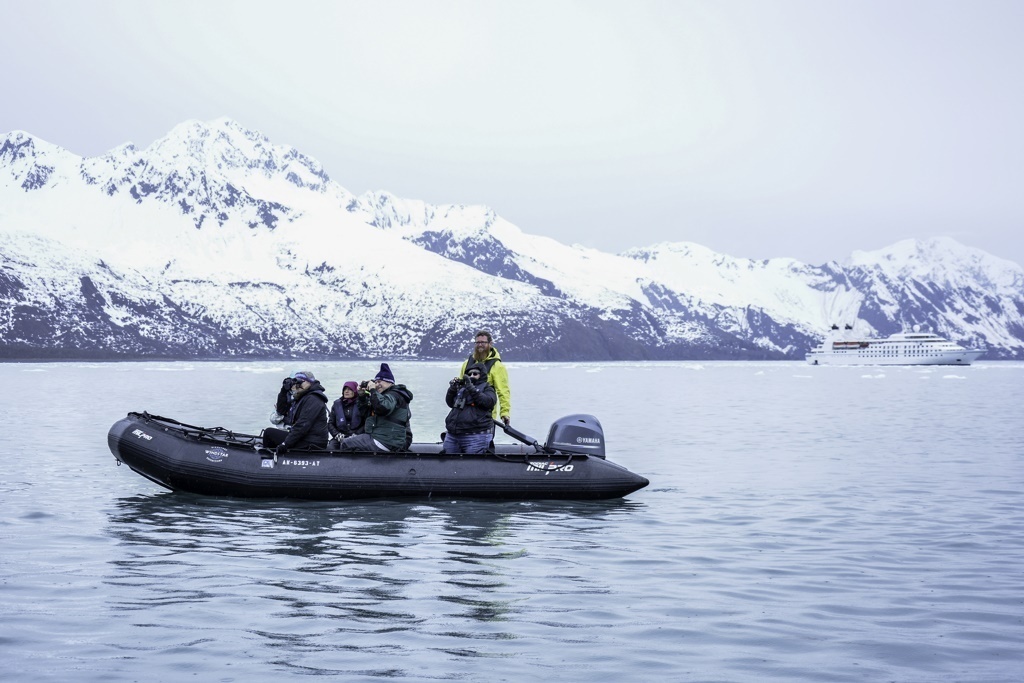 Windstar's Star Legend is now sailing in Alaska through August, launching the Seattle-based company's endeavor into expedition cruising.
The program kicked off in Kenai Fjords National Park on May 18, as the company marks its return to Alaska after a two-decade long absence.
"We are thrilled to finally be back in Alaska having just launched our Signature Expeditions that embraces the natural beauty of the region, and allows for the most authentic, destination-focused experiences for our guests," commented Windstar President John Delaney, in a prepared statement.
The highlight of the program is the company's new Signature Expeditions platform, which take guests on zodiac and kayaking adventures..
The ship arrived to Seward (Anchorage) for its maiden cruise in Alaska on May 17 and is currently on a 14-day itinerary that visits Kenai Fjords National Park, Sitka, Juneau, Icy Strait Point (Hoohnah), Haines, Tracy Arm and Endicott Arm, Wrangell, Misty Fjords, Metlakatla, Ketchikan, and in British Columbia – Prince Rupert, scenic cruising of the Grenville Channel and Inside Passage, ending on May 31 in Vancouver, BC, marking its first arrival to that homeport for the season.
The Star Legend will sail on numerous cruises roundtrip from Vancouver and between Seward, AK and Vancouver, BC throughout the 2018 Alaska season. The ship will also make a special one-day visit to Seattle on June 27 for a special event on Lake Union, including a Zodiac naming ceremony.