Virtual reality-enhanced remote navigation may one day lead to unmanned tugs and container ships but virtually no one is suggesting cruise vessels could operate this way.
The digital evolution could, however, soon change how ships are laid out. Removing — or drastically reducing — navigational wings and shrinking the overall bridge footprint would free up invaluable revenue space in an ideal area of the ship, said Jörgen Strandberg, general manager of ANC Advanced Technology, Electric and Automation, Wärtsilä .
Wärtsilä, he said, is developing advanced virtual navigational systems that could be located anywhere in the ship, freeing up valuable out-facing areas for revenue generation.
"The bridge size of the Oasis class is some 470 square meters," Strandberg said. "You need bridge wings for both port and starboard, and you need a central console, and in between there are flower pans, and coffee rooms, and sofas, and yet another coffee machine. That's the only thing it's used for, right? And it's extremely expensive. So we get double budget to create a really clever navigation center if we reduce that to 100 square meters of cockpit and maneuvering theater. And then we have a very simple balcony-style open bridge wing for one man to meet Panama Canal requirements, et cetra."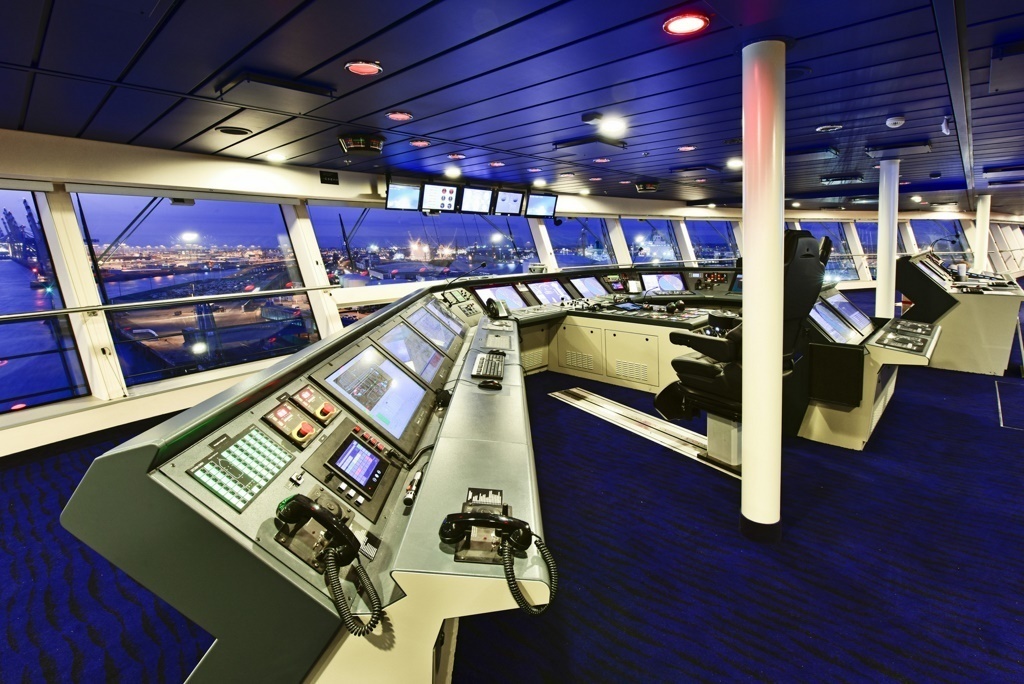 Intelligent navigation systems, he said, remove time wasted looking out at an empty sea. Furthermore: "A bridge wing is a lousy place to pilot from."
Strandberg made his comments at the NaviGate conference in Turku, Finland, Thursday.
The conference theme revolved around digitization and automation, technology sharing, and an overall ecosystem of interacting smart systems. Strandberg likened the coming sea change to the automobile overtaking the horse and buggy in the early 20th Century. The technology had been around for decades but largely ignored. Suddenly, between 1900 and 1913, the automobile became the norm and the horse a symbol of yesteryear.
"The key is to guess what the timing is for technology innovation," he said. "We can give the ship owner a real return on investment while we build technologies and have fun in such a way."