Virgin Voyages has revealed a number of new interior renderings from multiple design firms. The first of three 2,860-guest Virgin Voyages cruise ships will offer cruises from PortMiami starting in early 2020.
"We chose these three design firms because of work they had done that we loved," said Dee Cooper, Senior Vice President of Design for Virgin Voyages. "They are all great at clever design and creating spaces we knew would resonate with sailors."
The designs start with The Athletic Club designed by Concrete Amsterdam (pictured above).
"We're sure our sailors will appreciate their focus on function when it comes to design," said Tom McAlpin, President and CEO of Virgin Voyages. "We know our sailors will love the look, feel and the element of surprise they've created as well."
The approach to The Athletic Club reflects another innovative notion with its raised jogging track that seems to float above the ship, rendered in an eye-catching shade of Virgin signature red, the company said. A massively unexpected catamaran-inspired net for people watching is also featured here, for lounging above it all. It's the perfect cross section of athletic meets relaxation meets socializing, according to Virgin.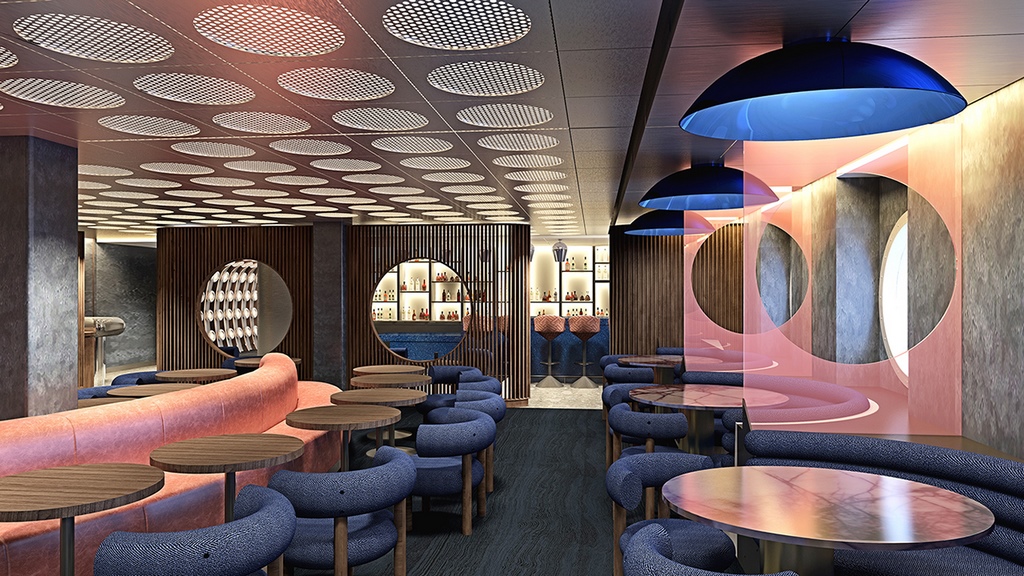 Next, pictured above is the elevated Mexican restaurant designed by Tom Dixon.
"These interior design architects are responsible for some of the most talked about travel spaces in the world," Virgin said. "With this dream team's vision, sailors will be enchanted by a series of sleek yacht-like spaces, classic nautical accents, inventive surprises and nods to Virgin's British heritage."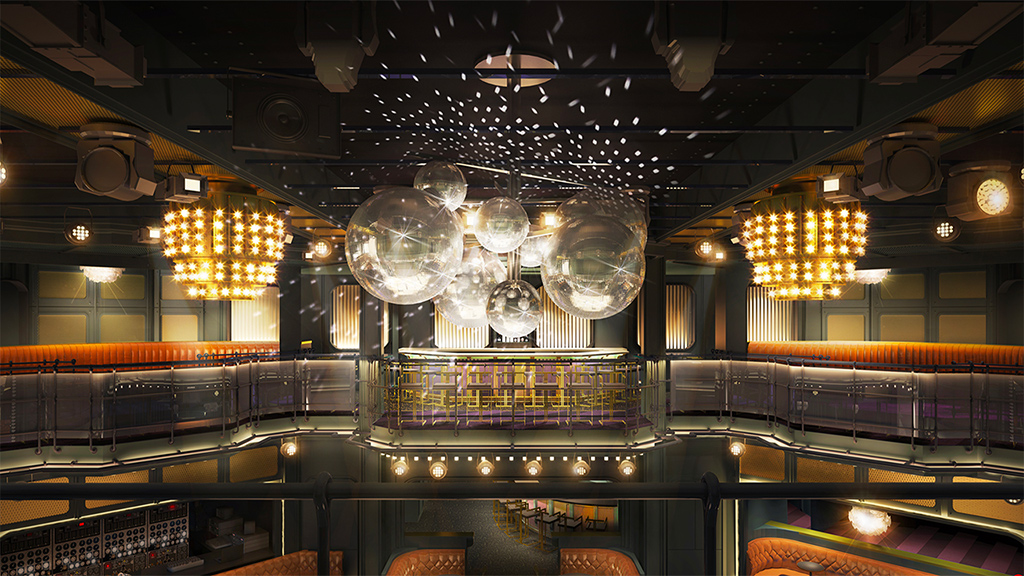 Above, the Manor (nightclub) was designed by Roman & Williams and is trendy as ever.
"Nightclubs on ships don't tend to focus on atmosphere, as a good nightclub should. Lighting, navigation, hidden and open spaces, especially for dancing. We decided to go with Roman and Williams here because of the strength of places they've done like the Boom Boom Room [in the Standard Hotel in NYC]. They know to create an atmospheric space," said Cooper.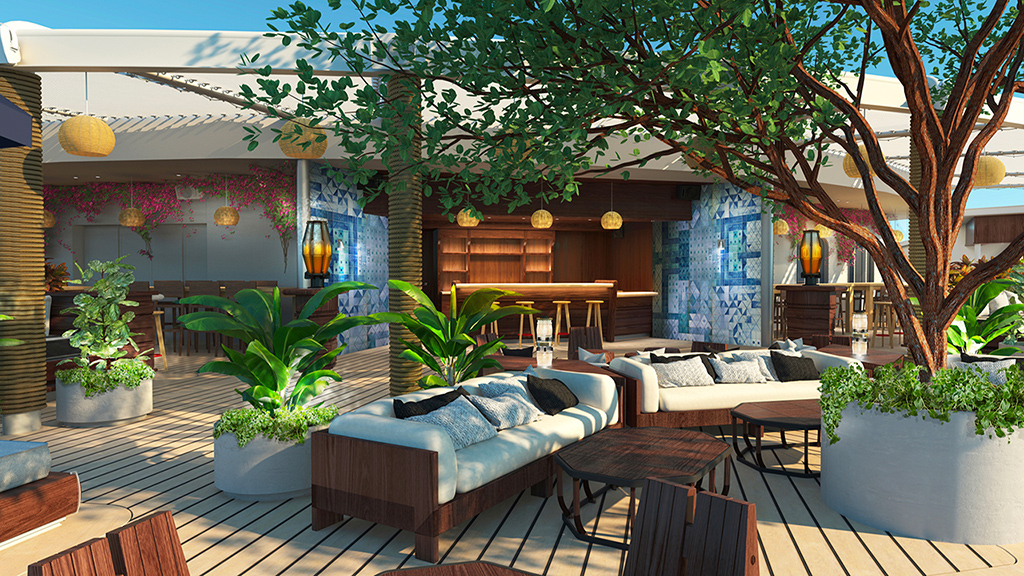 The Dock, pictured above, was designed by Roman & Williams. The Dock is an outdoor lifestyle space with a focus on comfort, social life and an appreciation for the ship's gorgeous views.
At Virgin Voyages, the vision has always been to create a "ship of contrasts," made up of one-part refined and one-part casual, the company said.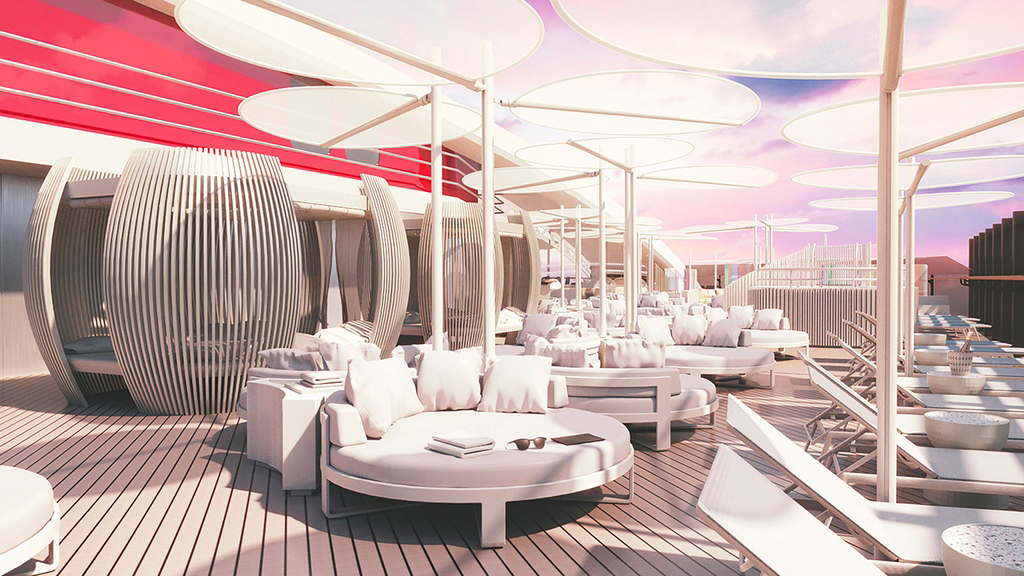 There is also a VIP area, as pictured above and designed by Tom Dixon.