The Panama Canal today welcomed the new Norwegian Bliss, the largest passenger vessel to ever transit the waterway, according to a statement.
"The Panama Canal is proud to welcome the Norwegian Bliss and recognizes that this distinct milestone is made possible by the Canal Expansion, as well as the experience and efforts gained in the two years since its inauguration," said Deputy Canal Administrator Manuel Benítez.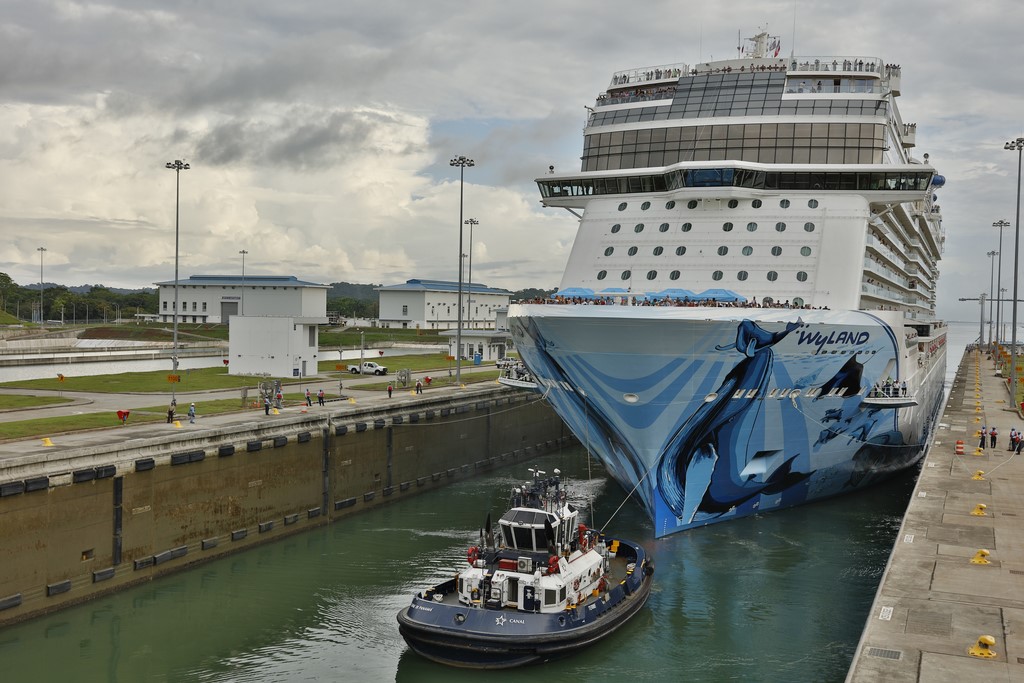 "We are very proud to help the Panama Canal close out the season with the crossing of our highly-anticipated ship, Norwegian Bliss," said Andy Stuart, president and chief executive officer of Norwegian Cruise Line. "As she makes her way to Seattle, we are excited for this sixteenth ship in our young and modern fleet to begin welcoming guests and providing them with the stand-out service, dining, entertainment and amenities for which we are recognized."
For the Panama Canal, May 24 marks the unofficial end to the 2017-2018 cruise season when it will transit the Pacific Princess,.
The Canal's international trade specialist Albano Aguilar commented on the waterway's successful season: "By the end of its cruise season, the Panama Canal will have transited a total 248 passenger ships with a total of 312,304 passengers onboard," explained Aguilar. "Of this, a total of 20 cruises will be Neopanamax vessels, including the Caribbean Princess, Carnival Freedom, Carnival Splendor, Norwegian Bliss and Disney Wonder – all able to transit the waterway thanks to the Expansion of the Canal."