The new Costa Smeralda will be an authentic tribute to Italy, according to a news release from Costa.
The ship will debut on Oct. 20, 2019 with a 15-day sailing from Hamburg to Savona, where it will be christened on Nov. 3.
"In 2018 we are celebrating our 70th anniversary, but as we always have, we are constantly looking towards the future, to innovate and to constantly improve. This is why I am particularly delighted to unveil a preview of our new flagship, Costa Smeralda, a next-generation ship that will bring even more opportunities to take new target guests on cruises, offering them an unforgettable holiday experience," commented Neil Palomba, President of Costa Cruises.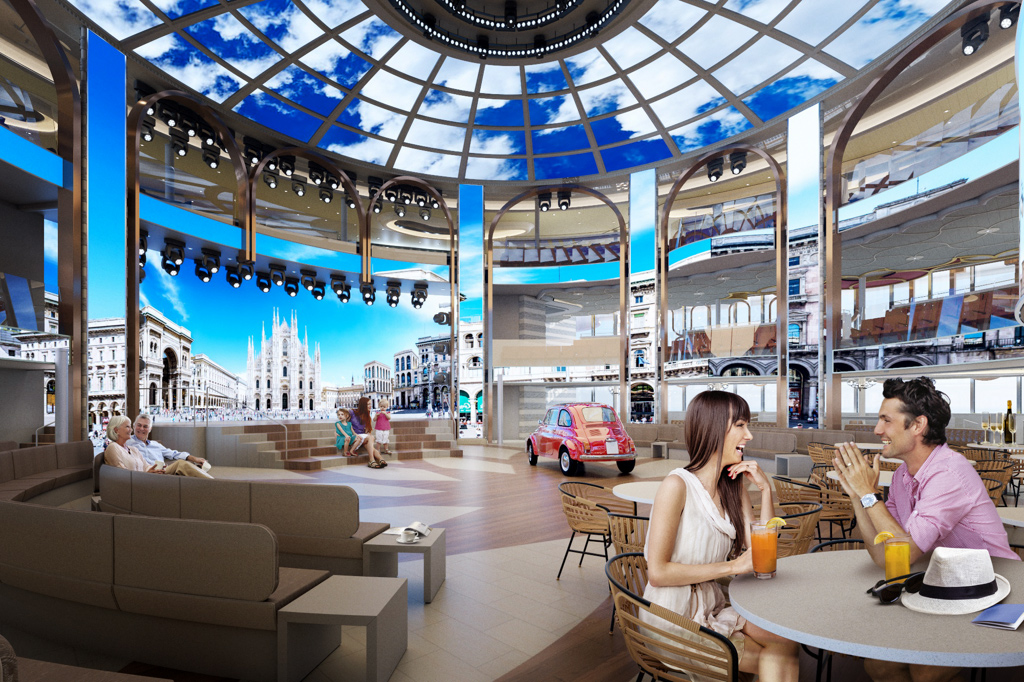 "With this ship, we wanted to celebrate our country once again: from its design to the food and wine, everything on board Costa Smeralda will reflect the best of Italy, a country that has always been a byword for hospitality and quality around the world."
The tribute to Italy begins with the ship's name, Costa said.
"From Palermo (deck 4), to Trieste (deck 20), Costa Smeralda will take its guests on a veritable tour of Italy, with lots of areas devoted to fun, flavours and festivity," Costa said.
The "heart" of the new vessel will be the Colosseo, an area in the middle of the ship with three levels, where the best shows are put on. The bright screens on the walls and on the dome will have a new story to tell in each port of call and at all times of the day, from dawn to sunset.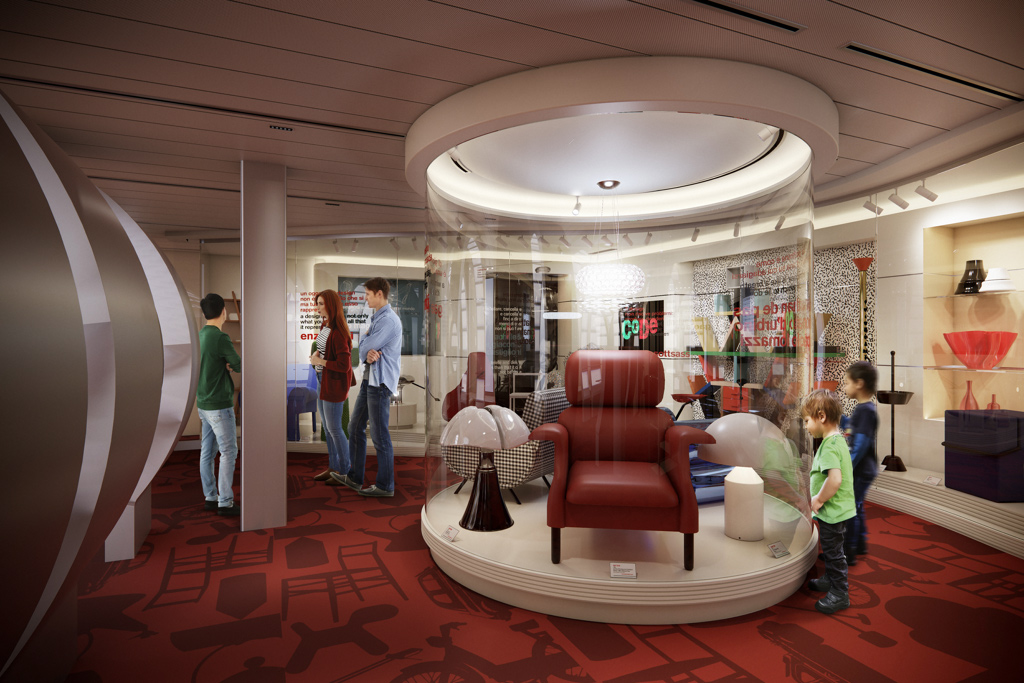 An onboard Costa Design Museum will be curated by Matteo Vercelloni. The 400-square-meter museum will be dedicated to the excellence of Italian design and will feature many of the names that have contributed to the ship's construction and its success.
The Costa Smeralda will have eleven restaurants, including the Teppanyaki, the Pummid'Oro Pizzeria, the family restaurant Tutti a tavola, which will also offer many entertainment activities, and the Laboratorio del Gusto (Taste Lab) where guests can enjoy making their own dinner.
Staterooms have been designed by the Milan-based studio Dordoni Architetti and decorated with the colors and the geometric patterns of the city that each deck is named after, making the interiors welcoming and bright, the company said.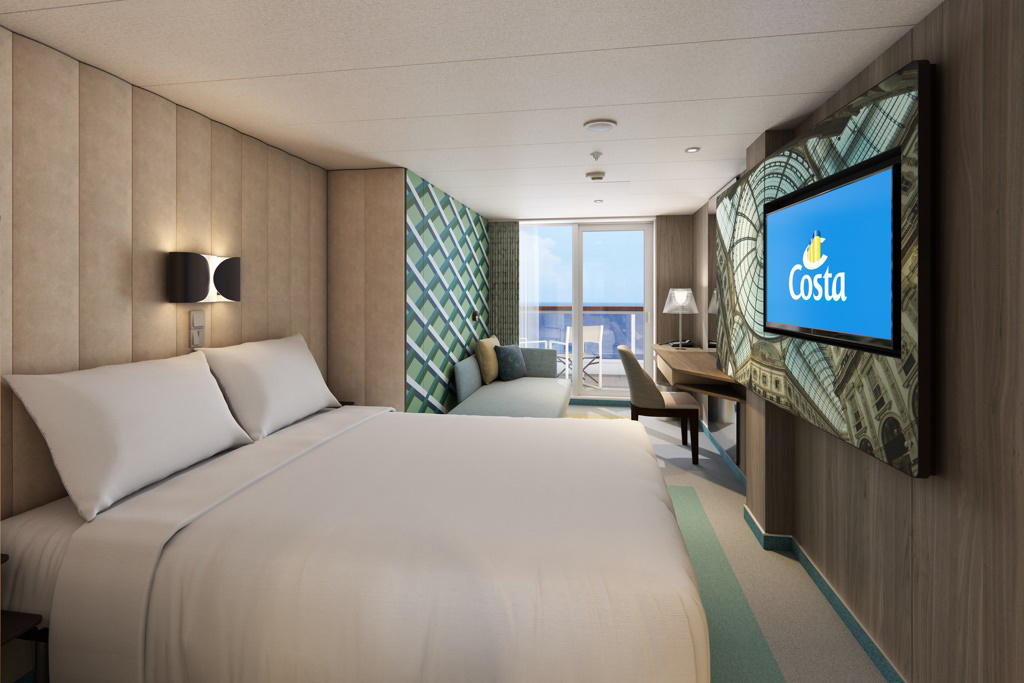 In order to provide a genuinely "Made in Italy" design experience, the Costa Smeralda furniture, lighting, fabrics and accessories have been selected in collaboration with Italian companies like Molteni&C (sofas and seats), Roda (balcony furniture), Flos (decorative lights), Dedar and Rubelli (fabrics and upholstery). These brands form part of a team of fifteen renowned Italian suppliers, which includes companies like Kartell, Poltrona Frau and Alessi.