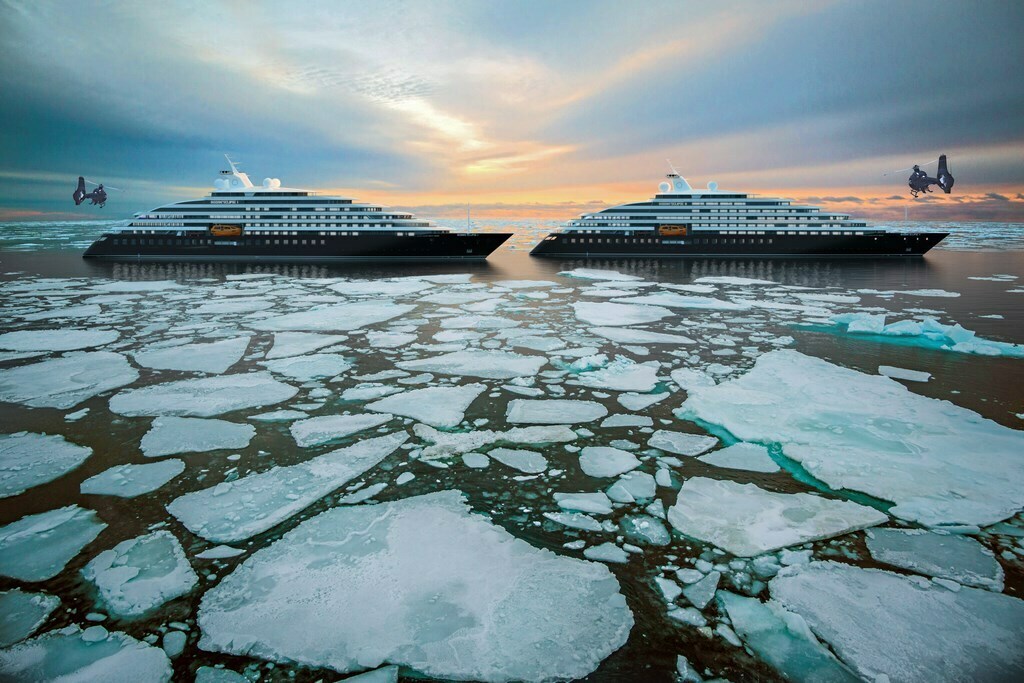 The 26 expedition ships on the cruise ship orderbook represent an unprecedented boom in the suddenly vibrant niche, following another order on Tuesday for two more ships from Ponant.
By all accounts, based on conversations and talk in Florida this week at a cruise industry event, a number of projects are brewing in the background, and some are more than likely to move forward in the immediate future.
Three for 125 Pax
One established cruise line looks to be down-sizing a new generation of expedition newbuilds to the 125-passenger range. Designs are nearing completion and shipyards are expected to be invited to bid starting as soon as late March.
More Galapagos
Has the Celebrity Flora sparked a resurgence in those looking at potential new tonnage to drive pricing and the product experience in the Galapagos?
Three or Four at 300 Pax
Long-awaited, much-anticipated newbuilding news will not emerge this week in Ft. Lauderdale from one particular player in the small ship segment, but the momentum is there to build a series of mid-sized niche ships with expedition capabilities.
General Arrangements Ready to Go
Much bigger than the current orderbook may be the number of players, both established lines and new entrants eyeing the market, with general arrangements and ship designs ready to go. A corporate structure, financing and shipyard partners are a major next step for most new players.
Loyal to Fred
Fred. Olsen Cruise Line is looking at building 600-guest "expedition-style" ships, according to comments made at an event in Britain.
Existing Options
Scenic picked up its option in Croatia in February to build a second Scenic Eclipse, while Lindblad has two options on its single-ship order at a shipyard in Norway.
Other announced contracts are all believe to have options attached to them. Will the lines exercise them? Will export credit unions help guarantee loans?
Shipyard Impact
Two yards that are essentially new to current-generation cruise ships faced financial turmoil in 2017, while a third appears to have dark clouds gathering over it.
Will shipyards that have never built highly-customized cruise ships for extremely demanding clients be able to deliver on time and on budget? The jury is out, and a host of new yards are involved in discussions on various projects.