Everything on the Star Legend's deployment this year is new, with the ship now in the Pacific and seasonally split between Asia and Alaska.
There are also new programs for Windstar Cruises in Northern Europe, the Mediterranean and Canada/New England in a monster year of new itineraries for the Seattle-based six-ship brand.
Planning for 11-, 12- and 14-day itineraries in Alaska was perhaps the most difficult of them all, according to Jess Peterson, director of revenue and itinerary planning.
"All the environmental regulations, and making sure we were in compliance was tough," he said. "Our ships are small and slow, so we had to get creative to make sure we are offering something unique."
Among the unique factors of the program are the Kenai Fjords, Misty Fjords, Metlakatla and Grenville Channel.
Also offering a new expedition Alaska product, the ships will drop anchor and offer landings, zodiac excursions and kayaking.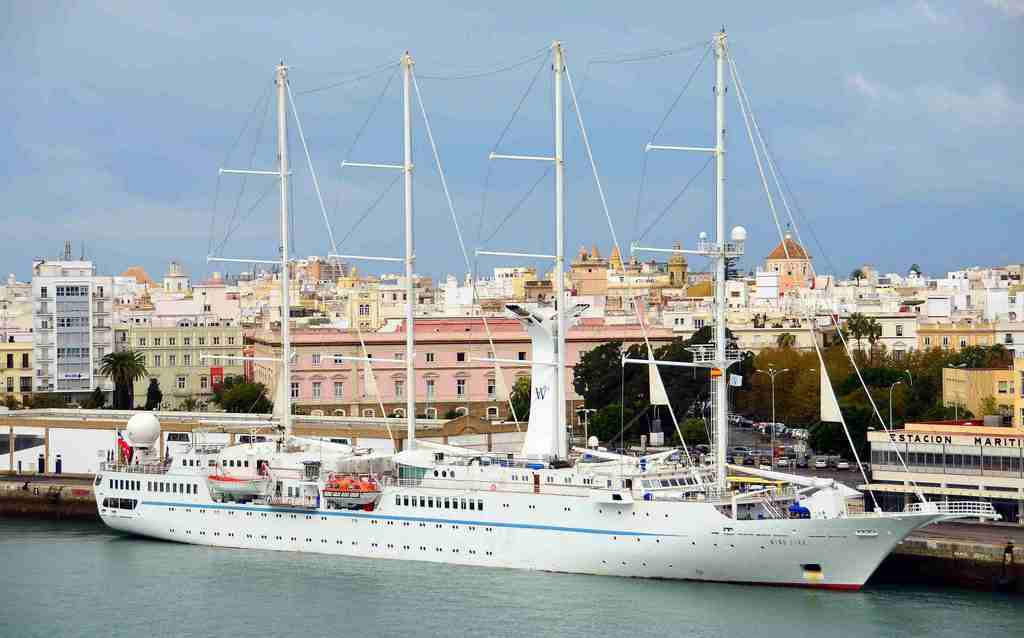 "That was an additional factor, and the itineraries had to be flexible enough to allow us to do that," Peterson said. "We had to allocate enough time for people who want to stay on the ship for scenic cruises, and then for people who want to have zodiac and kayak trips. It's two things at once."
In Europe, itineraries in Iceland, the British Isles and Baltic are doing well.
"The experience is so good, we didn't want to mess with them. The ratings are good and we are getting good prices," Peterson explained. There are some new additions, however, including a seven-day Baltic itinerary with an overnight in St. Petersburg and four new cruises in Norway, including a 15-day trek to the North Cape.
The Star Pride then makes her way to New York on a 16-day crossing, with calls in Greenland and Newfoundland ahead of her debut Canada/New England program.
Peterson has worked up some unique items for that, including transits of the Cape Cod Canal as well as the Canso Canal. Later in the year, the ship moves to San Juan and will transit through the Chesapeake and Delaware Canal.
Another new project has been to push back-to-back sailings.
"We are paying much closer attention to stringing together voyages and marketing them," Peterson said.
The first criteria in port selection is simple: guest feedback, answered Peterson. After that, the company wants ports that provide a good experience.
Working with Windstar's product team, ports are evaluated on whether they can provide a strong shore excursion product as well as a great experience for independent guests.
Peterson also has to look at costs.
"One port can make the difference between a profitable cruise and a cruise where we lose money. My job is to be careful and prudent where we spend money," he said.
Getting berths is not a problem. With small ships, Peterson has advantages. In Reykjavik, the company can do its turnaround operation downtown, while larger ships are docked farther out.
"The thing I worry about more is port congestion," Peterson added. "We will change itineraries if there is a better guest experience."
Windstar has turned its deployment upside down over the last two years, with a host of new programs, new ports, new regions, sailing lengths and more as it ups its competitiveness in the luxury market.
"I see core Windstar as Iceland, the Greek Isles, the Panama Canal, seven-day Caribbean cruises on our sail ships, and now Japan, which is flying off our shelves," Peterson said. "Our challenge is keeping core itineraries fresh while adding a bunch of new stuff."
Excerpt from Cruise Industry News Quarterly Magazine: Spring 2018