The Costa neoRomantica served as the setting for model Jessica Minh Anh's latest fashion show while the ship was docked in Hong Kong.
As the latest edition in Jessica Minh Anh's worldwide series, the J Winter Fashion Show 2018 combined elements of art, architecture, culture and fashion, the company said.
The J Winter Fashion Show 2018 premiered 6 haute couture and pret-a-couture collections from Europe, Asia, South America, and America.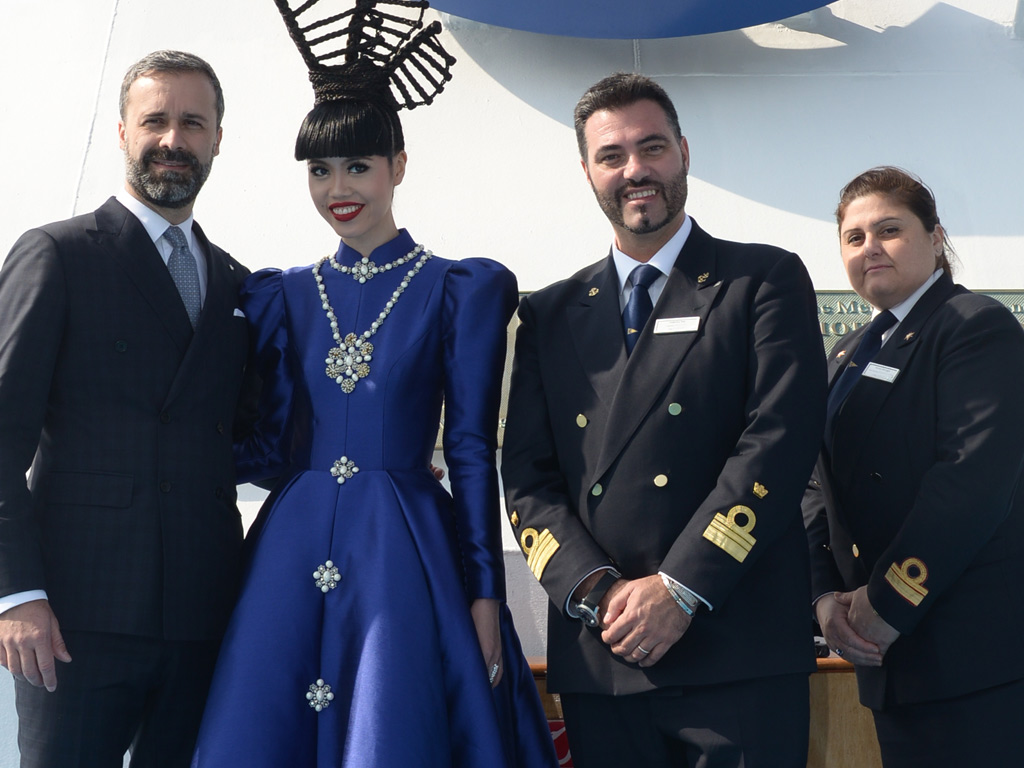 Minh Anh had previously hosted shows on the Costa Luminosa in Sydney and Costa Atlantica in Dubai, in addition to onboard an AIDA ship in Manhattan.
"Costa neoRomantica is among the most sophisticated of all Costa's ships – providing guests with an experience that pushes the definition of luxury." said Mario Zanetti, President of Costa Group Asia. "The world is looking at Costa Asia to bring the sky-high ocean catwalk to the ship, and we are very honored to once again host Jessica Minh Anh as she too breaks down boundaries and perceptions with her stunning art. Framed against the blue ocean and the celebrated Hong Kong skyline, today's exhibition is the coming together of two innovators in their own fields, working together to provide a sensory experience for people around the world."