Brodosplit Shipyard in Croatia has laid the keel for Hull No. 484, the M/V Hondius for Oceanwide Expeditions.
The new polar expedition cruise ship will launch into service in early 2019, and is being built to Polar Code 6 specifications, according to the shipyard.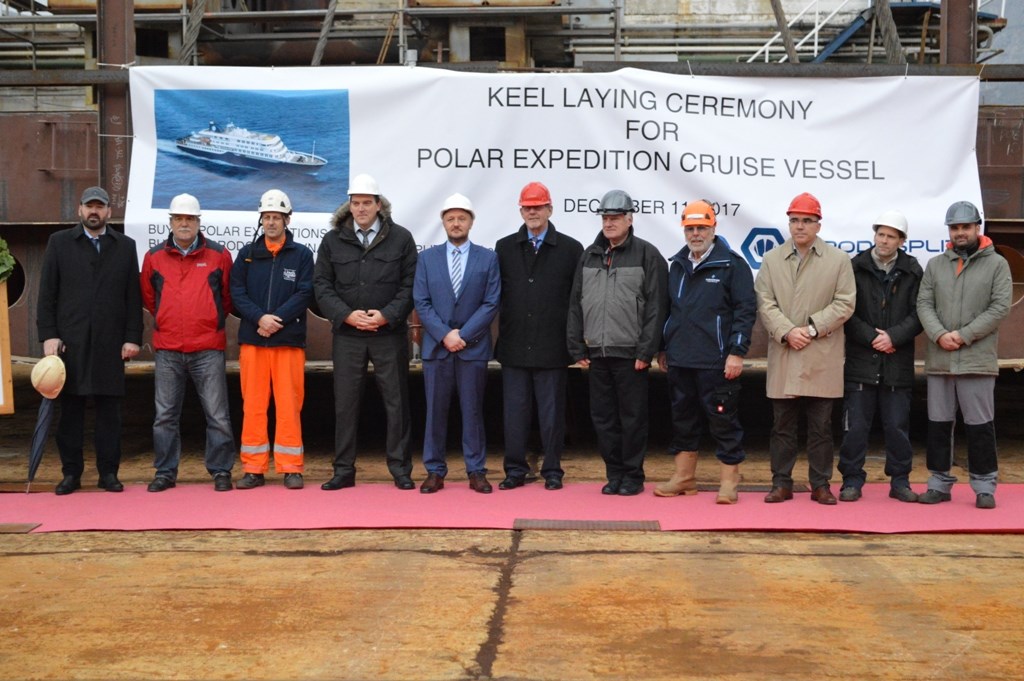 "Construction of passenger ships is the segment where European and Croatian shipyards can compete. This project has definitely positioned Brodosplit in polar expedition vessels market," said Tomislav Debeljak, CEO of Brodosplit.
The vessel will be 107 meters long, with a breadth of 17.6 meters and it will be equipped with two main engines for a total of 4,200 kW and a service speed of 15 knots for 196 passengers.