The first methanol fuel cell tour vessel in Germany has launched service on the Baldeneysee lake.
Named the MS Innogy, the vessel has been developed by Innogy, a green energy company based in Essen, Germany. The methanol fuel cell system is developed and manufactured by the Danish fuel cell company Serenergy. The energy system is a hybrid configuration consisting of fuel cells and a battery pack, where the fuel cells work as a range extender allowing a full day of operations.
Explained a spokesperson: "The methanol fuel cell powers batteries that drive the electric motor. By keeping the batteries charged, the fuel cells extend the range of the batteries so the vessel can sail for a full day without refuelling." There is also a diesel generator but only for back-up use.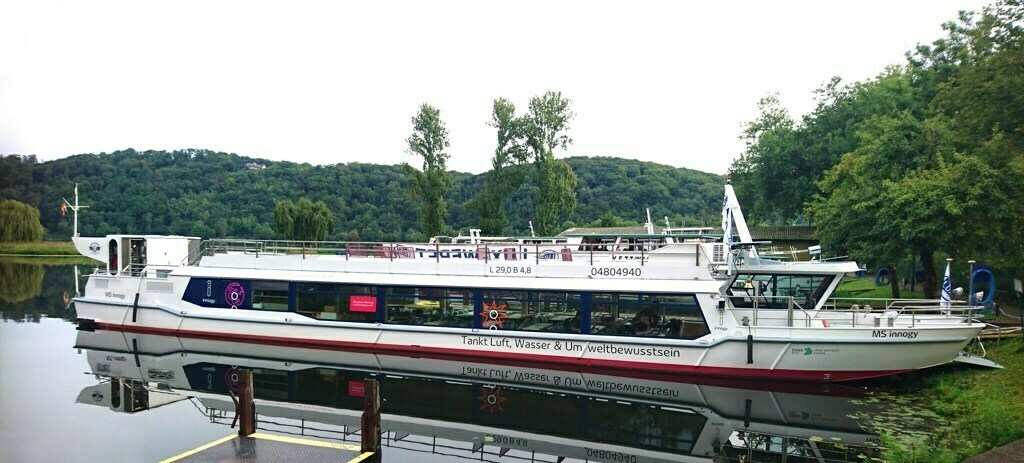 Serenergy's system is modular and consists of seven 5 kW modules integrated in one rack. Using the waste heat from the fuel cells to drive the methanol reformation process (to hydrogen) leads to a high electrical efficiency between 40 to 50 percent, according to a company statement.
Using high temperature fuel cells (polymer electrolyte membrane), the total fuel cell capacity is 35 kW and the fuel tank (methanol) is 330 liters.
According to Serenergy, the methanol fuel cell system has "zero harmful emissions and is CO2 neutral."
The Danish company is also working with European shipyards on potential cruise ship applications.