P&O Cruises Australia's latest ship, the Pacific Explorer, was officially christened and named by Dora the Explorer on July 2 in an action-packed ceremony held in Sydney.
The ceremony was held at Sydney's Overseas Passenger Terminal. Dora the Explorer, a Nickelodeon character, was joined by SpongeBob SquarePants, the Teenage Mutant Ninja Turtles and Skye from PAW Patrol.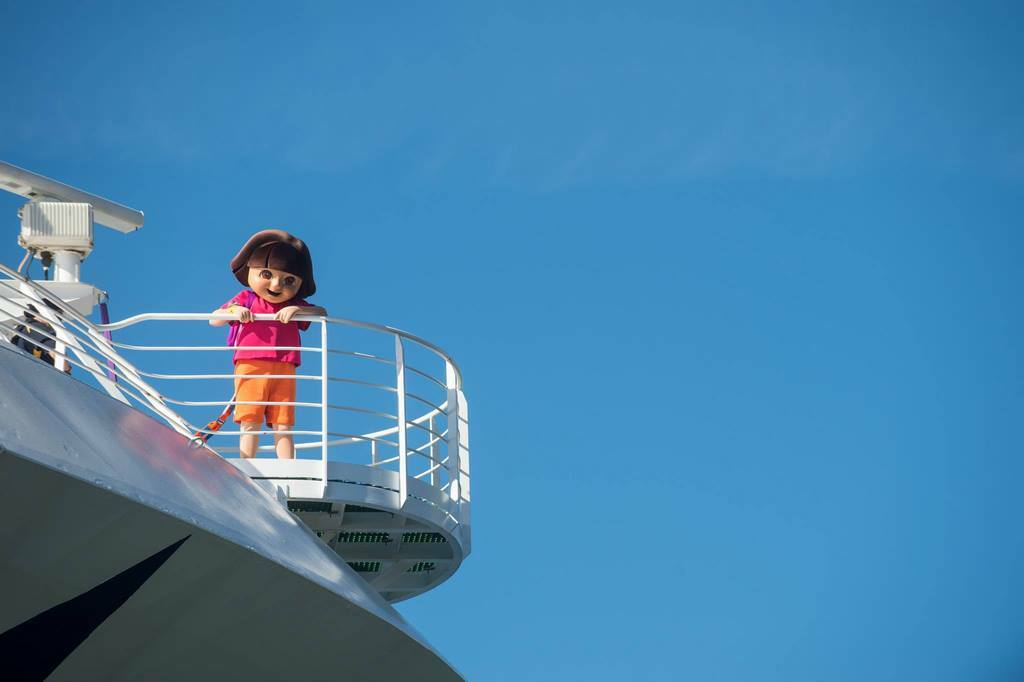 The ship joins the fleet from Princess Cruises, where she sailed as the Dawn Princess. After a multi-million dollar refit in Singapore, the 1996-built ship received a number of updates including the longest waterslides at sea, an interactive water park, P&OEdge Adventure Park – with activities such as zip lining and rock climbing, an outdoor Big Screen, and barefoot lawn bowls.
P&O Cruises President Sture Myrmell has referred to the ship as the next stage in the evolution of "P&O's very popular modern Australian holiday offering and has something onboard for everyone."
The 77,000-ton ship is homeported in Sydney on a year-round basis.
More Photos: