Genting Hong Kong has officially launched its inaugural itinerary for Crystal Skye for the Asia Pacific region.
Crystal Skye's first itinerary in Asia will be an expedition for 86 guests, "ushering in a new standard of bespoke travel experiences in the region," the company said.
Genting Hong Kong is managing the charter under the Crystal brand in the region. Crystal Skye will then be available for charters and other special interest AirCruises throughout the world, according to a press release.
Crystal will take delivery of Crystal Skye on August 1 from Greenpoint Technologies in Washington and will be christened on August 12 during the Virtuoso Week in Las Vegas.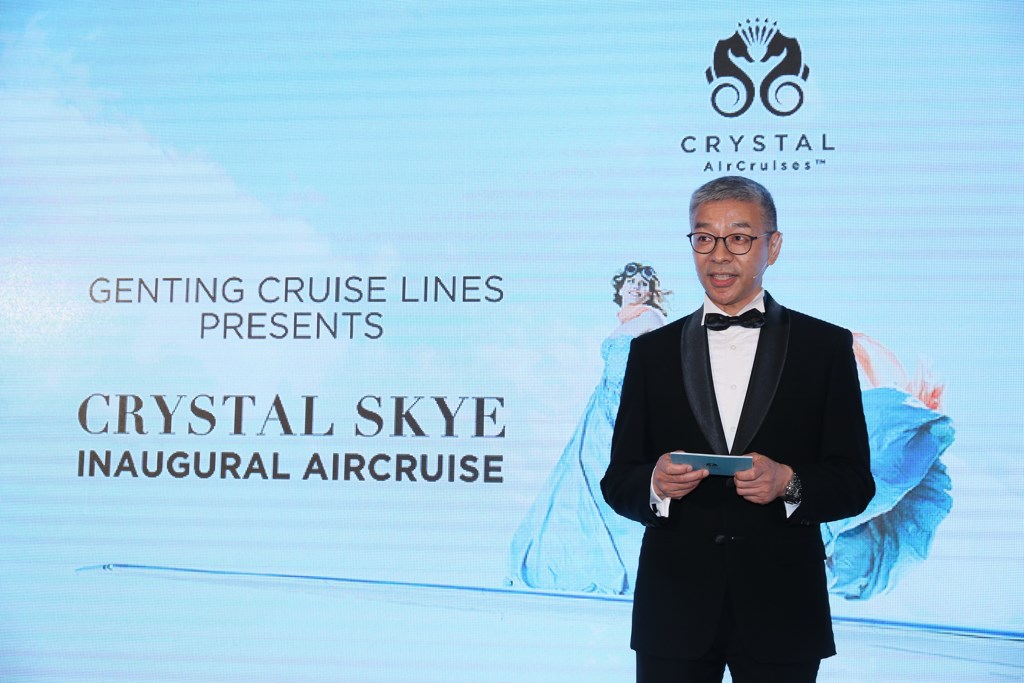 "I am delighted that our parent company, Genting Hong Kong, is introducing Crystal Skye and this wondrous new experience to the discerning travelers of Asia Pacific, increasing Crystal's brand presence in the region," said Crystal CEO and president, Edie Rodriguez.
"No matter where in the world Crystal Skye is chartered, she offers an exceptionally rare opportunity for groups who wish to make new discoveries on their precise terms, with the added benefit of Crystal's expertise and attention to every detail," added Rodriguez.
The trip departs from Hong Kong on Sept. 30 and travels to Nairobi, Kenya for a safari of Africa, followed by a flight to Tahiti.
"We are thrilled to collaborate with Crystal AirCruises to introduce Crystal Skye to the discerning travelers of Asia Pacific, as the aircraft represents a quantum leap in the standard of luxury travel. Crystal Skye is the world's only twin-aisle private plane, accommodating just 86 guests, and able to take them to destinations on the other side of the world point-to-point via non-stop flights of up to 19 hours," said Kent Zhu, President of Genting Cruise Lines. "Taking the art of travel to new heights, literally, Crystal Skye will cater to a clientele that can afford their own private jet but would prefer to travel with extended groups of friends and family in the most spacious aircraft in the world and entrust their journey to the vast expertise and knowledge of the acclaimed Crystal brand for an all-inclusive yet ultra-exclusive, hassle free experience."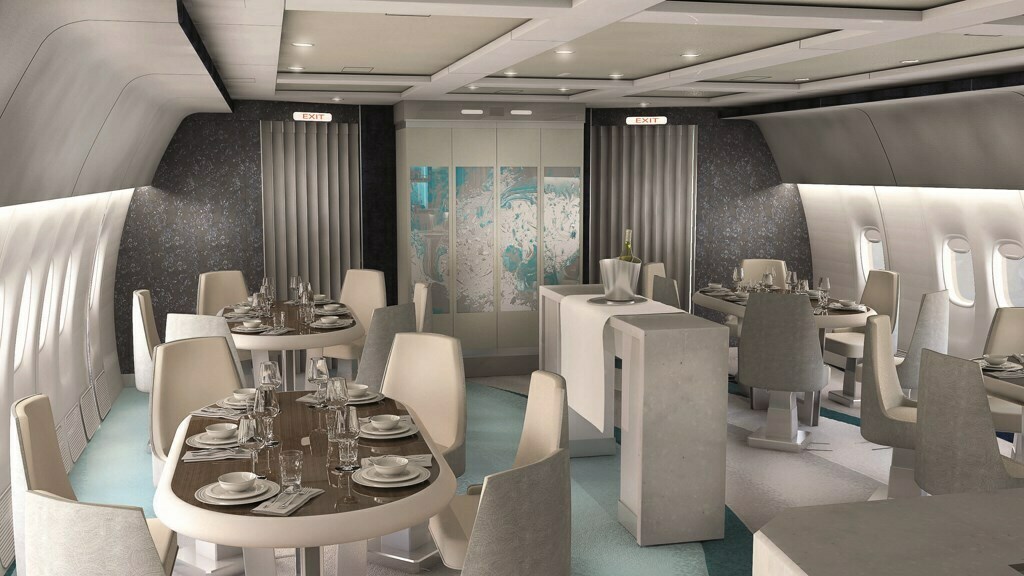 "As we are anticipating an overwhelming response from the region's most sophisticated and discerning globe-trotters for this extraordinary new travel option, we will be offering a limited quantity of seats for key Asian markets to ensure our valuable guests have the opportunity to experience the opulence of Crystal Skye," added Zhu.
Prices start at $45,000 per guest.
The Crystal Skye can also be chartered for 1 to 28 nights, the company said. Guests can create custom journeys from a selection of diverse points around the globe.
A key feature of the aircraft will be its ability to fly non-stop for 19 hours, longer than any commercial air flight, according to Genting, who added it is the only twin-aisle private plane.
"Crystal Skye is larger and newer than any global private jet tour travel option and is appointed with features rarely found in even the most luxurious private plane. She has the highest crew to passenger ratio of any twin-aisle aircraft, is capable of journeys that stretch to the far reaches of the earth, and offers curated experiences tailored to each traveler's preferences. The Crystal Exclusive Class seats that coddle Crystal Skye's 88 guests (in a plane originally conceived for over 300 passengers) are designed for maximum personal space and ergonomic comfort, and convert to 180-degree lie-flat beds. The expansive social lounge with stand-up bar fosters friendly camaraderie among luxury travelers. Cuisine will be prepared by an executive chef in two state-of-the-art galleys, and paired with an elegant premium wine list from the Crystal Skye Cellar," the company said.
The Crystal U.S. offices and Genting offices will be the main sales points for the aircraft charters.
The aircraft will be operated for Crystal AirCruises by Comlux Aruba N.V.