TUI Cruises welcomed the Mein Schiff 6 into its fleet with a Thursday night ceremony in the German port of Hamburg.
Latvian organist Iveta Apkalna christened the ship.
The Mein Schiff 6 left the Altona cruise terminal around 9 p.m. on Thursday night and slowing sailed up the Elbe to Elbphilharmonie (concert hall), where it positioned itself for the evening's music programming, including a custom symphony composed just for the christening.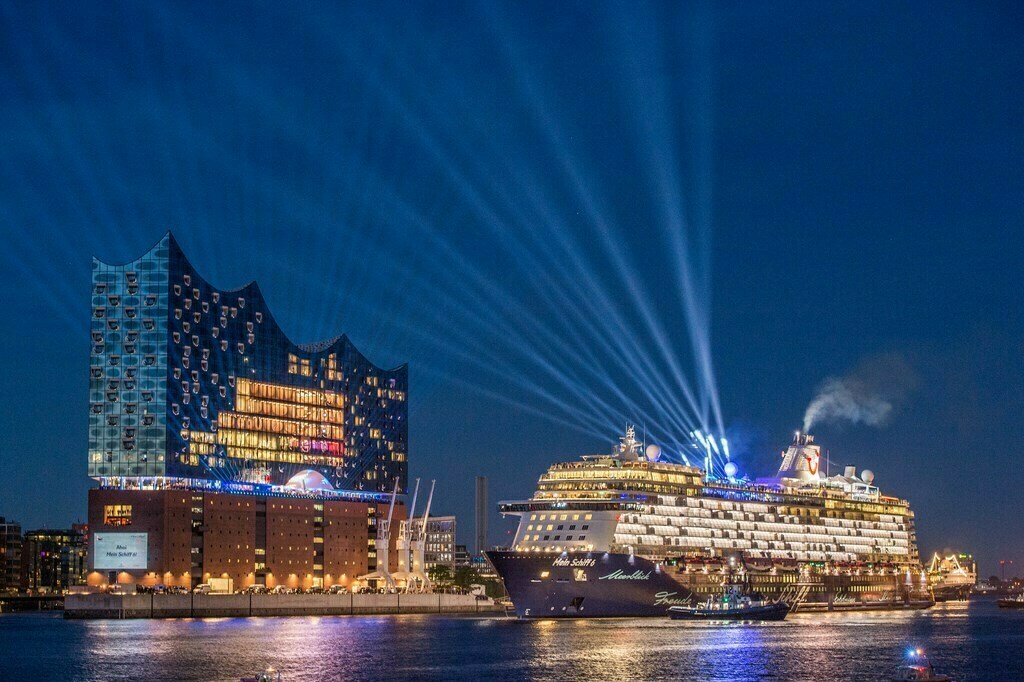 The music show was complimented by a light show, with the Meyer-Turku-built ship being the center piece.
Wybcke Meier, CEO of TUI Cruises, explained: "The Elbphilharmonie provides extraordinary experiences, and at TUI Cruises we strive to do the same. For us it was important to design an event that reflects these shared values. So even with the Elbe between them, the Elbphilharmonie and the Mein Schiff 6 became one."