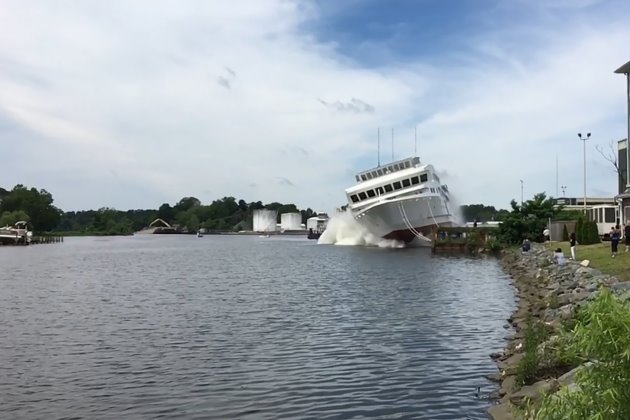 American Cruise Lines has announced that American Constitution was successfully launched on Tuesday morning, according to a press release.
The ship was launched into the Wicomico River in Salisbury, Maryland.
The new ship is being designed and built by Chesapeake Shipbuilding, located in Salisbury.
With the capacity for approximately 175 guests, the new ship will have large, well-appointed staterooms with private balconies and a number of spacious lounges, the company said.
"We're happy to announce that construction of American Constitution is well ahead of schedule," said Timothy Beebe, Vice President of American Cruise Lines. "We were incredibly pleased with the success of the launch. The team at Chesapeake Shipbuilding continues to exceed our expectations."
American Constitution, sister ship to American Constellation, is scheduled to begin service on the East Coast in the spring of 2018.