The Celebrity Infinity was the first call of two cruise ships set to berth a the Nanaimo cruise berth this weekend.
Arriving at 7:00 am on Friday, May 26, Bernie Dumas, President & CEO of the port authority, said it was the Infinity's fourth visit to central Vancouver Island in three years. She is scheduled to depart after 10 hours in port at 5:00 pm.
With approximately 2,200 passengers and 1,200 crew, the Infinity is on a 12-day cruise from San Diego to Vancouver, also calling in Santa Barbara, Monterey, San Francisco, Astoria and Seattle.
The Norwegian Sun is scheduled to call on Sunday May 28, arriving at 8:00 am and departing at 6:00 pm. She is on a 15-day cruise from San Francisco to Vancouver, and will also call at Astoria and Prince Rupert, plus Alaska.
With six calls slated this season, Nanaimo expects an economic impact of $2.87 million from direct and indirect spending, according to the port authority.
Local and regional shore excursions include trips to the Alberni Region and Cowichan Valleys, also featuring the Parksville – Qualicum area.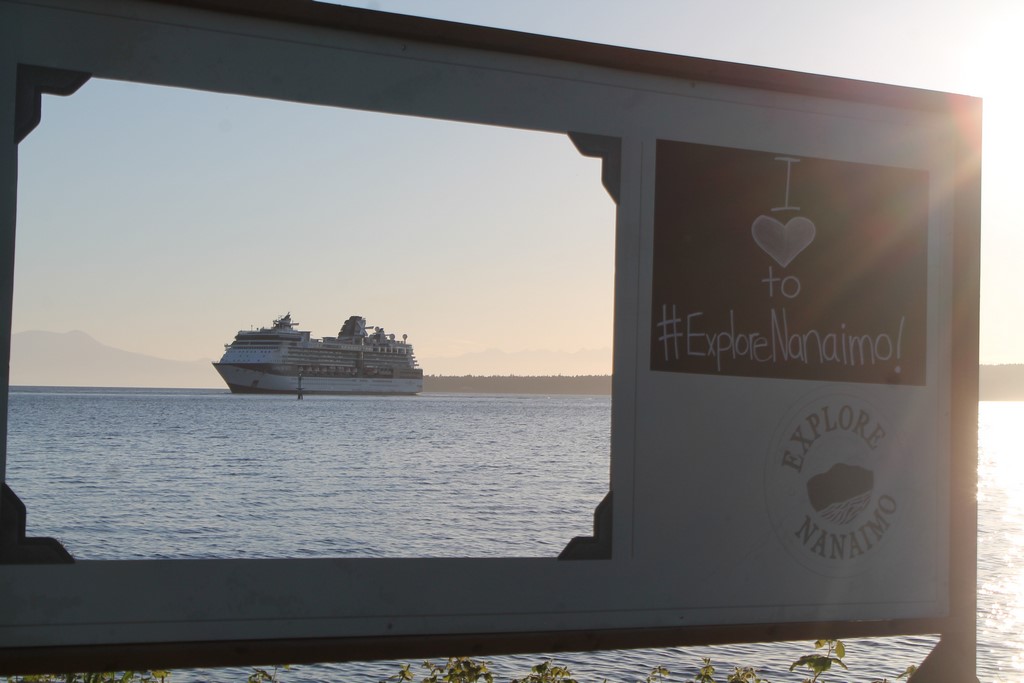 As passengers arrive in the cruise terminal, travel counselors from Nanaimo's visitor center greet passengers with Nanaimo Bar samplings and point the way to photo opportunities with the RCMP in Red Serge, the Big Tub and displays of racing Tubs from the Loyal Nanaimo Bathtub Society. Cannon Firings at the Bastion are at 11:00 am and 1:00 pm.
Dumas continued: "Passengers can also take in the farmer's market in the Pioneer Waterfront Plaza. Our complimentary shuttles transport passengers from the cruise terminal through downtown from 8:00 am to 4:00 pm where they can engage local volunteer hospitality ambassadors. Contact with local culture includes the downtown area, museums, galleries, eateries and walking tours.
"The passenger feedback is positive and it is a real pleasure to know they enjoyed our destination and are leaving with good memories of Central Vancouver Island," he added.