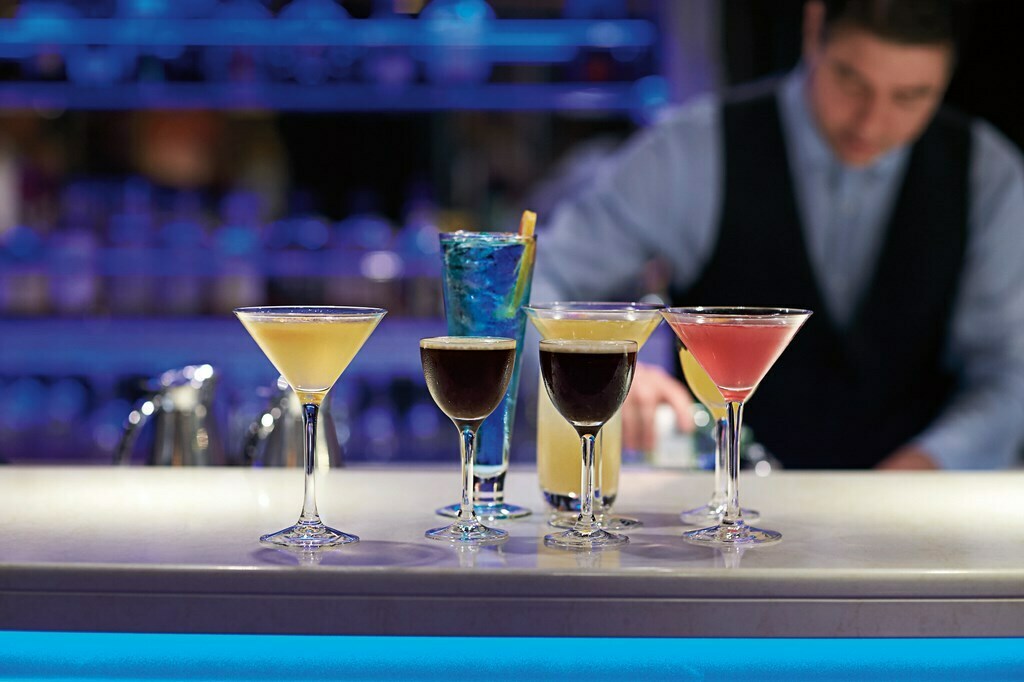 Holland America Line has introduced a new Elite Beverage Package that features premium beverage selections, according to a statement.
This packages includes options from Master Mixologist Dale DeGroff's collection of cocktails.
"For many guests, there's nothing better than relaxing with a handcrafted cocktail before dinner or after a long day of exploring in a port of call," said Orlando Ashford, president, Holland America Line. "Our various beverage packages offer an array of choices and are a great value as well as a convenient way to enjoy this aspect of the cruise experience."
The Elite Beverage Package features any premium spirits, cocktails, wines, beers, coffees, nonalcoholic beverages, bottled water and sodas up to a value of $15 each. On ms Koningsdam, the package also includes the Coca-Cola Freestyle program, where guests can enjoy more than 100 unique Coca-Cola flavors. The price for the Elite Beverage Package is $54.95 per person, per day.
Holland America Line has also introduced discounted pricing for its existing Signature Beverage Package, where guests save five dollars when they purchase the package online for $44.95 per person, per day, before their cruise; the same package when purchased aboard ship is priced at $49.95 per person, per day. The Signature Beverage Package includes standard selections of wine, beer, spirits, sodas, coffees and cocktails up to a value of $8 each.
In addition to the Elite and Signature beverage packages, Holland America Line also offers two nonalcoholic beverage options and a Water package.