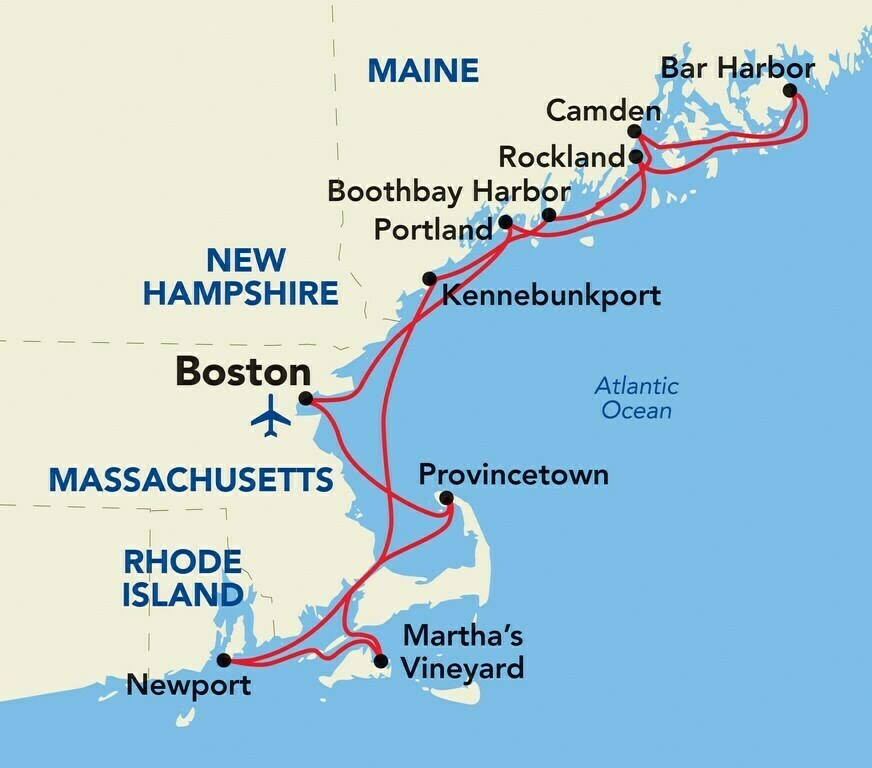 American Cruise Lines has announced its Grand New England itinerary.
This 11-day round-trip out of Boston combines the highlights of the cruise line's current New England Islands and Maine Coast and Harbors itineraries and introduces some new ports of call, said the company, in a statement.
The new Grand New England travels to many popular destinations, including Bar Harbor, ME; Newport, RI; Martha's Vineyard, MA; and two new ports of call in Provincetown, RI and Kennebunkport, ME. Cruise highlights include an authentic lobsterbake luncheon on the shore of Penobscot Bay, a tour of Newport and the Breakers Mansion, Captain Jack's Lobsterboat adventure, and a guided tour of Acadia National Park.
"Response to this new cruise has been tremendous and our guests are excited about departing from the great city of Boston," said Timothy Beebe, Vice President of American Cruise Lines. "To make this amazing itinerary even better, we are offering a pre-cruise package that allows our guests to enjoy Boston a day earlier and stay overnight at one of Boston's great hotels."
The first Grand New England Cruise will be in May 21, 2017 on the inaugural cruise of the new American Constellation and will run throughout the summer through mid-September.