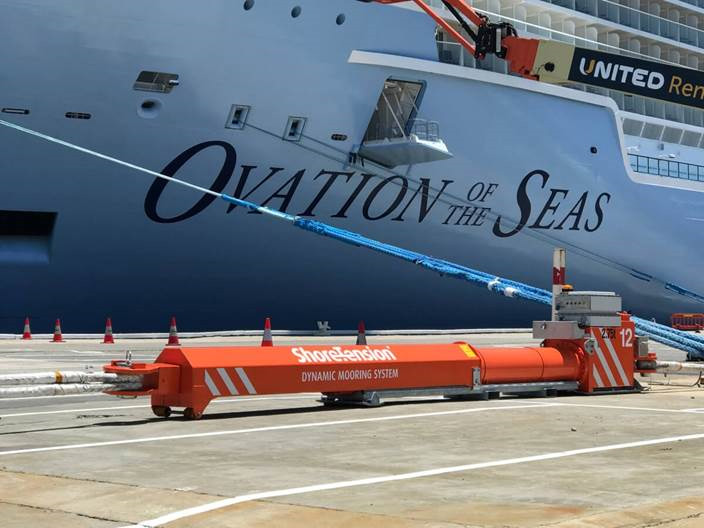 The availability of four Shore Tension Units at the Geraldton port will ensure more tourists than ever before have the chance to visit via cruise ships to the Western Australian port, the city announced via a statement today
City of Greater Geraldton Mayor Shane Van Styn said cruise ship visits have a huge impact on the local economy and the Shore Tension Units (STUs) would make their visits to the City safer and more frequent.
"Last financial year 14 cruise ships visited Geraldton where almost 16,000 passengers came ashore and spent more than $4.1 million in Geraldton and the Midwest region," he said.
"Regrettably, over the last four years 18 cruise ships cancelled their visit on the day of arrival due to poor anchorage conditions which has resulted in an estimated $6.2 million loss in economic activity, including the loss of revenue for local businesses.
"However, the days of cancelled cruise ship visits are now numbered as the STUs will provide safe and reliable berthing services for cruise ships."
STUs apply constant mooring line pressure to dampen the movement of moored vessels. This effectively minimises gangway movement and will allow cruise ships to dock and disembark passengers safely in the vast majority of sea conditions.
Mid West Ports Authority (MWPA) Chief Executive Officer Peter Klein said the STUs, in addition to providing a reliable service to cruise vessels, would also improve the Port's ability to reduce delays to cargo vessel operations caused by harbor surge.
"Harbour surge currently results in the loss of approximately 30 days per year," he said.
"Recent trials indicate that the deployment of STU's to secure cargo vessels during surge events should substantially reduce the frequency and cost of port closures to cargo operations due to surge.
"This has the potential to provide a significant benefit to port users and will improve overall port efficiency."