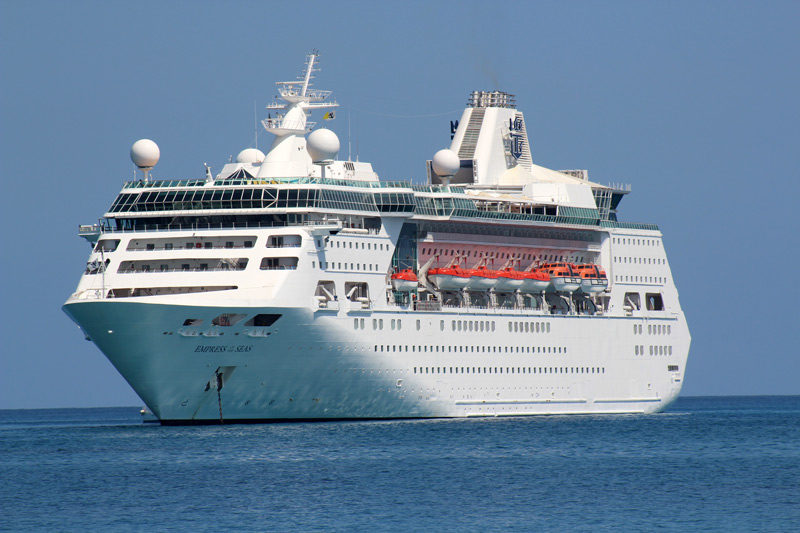 Richard Fain, chairman and CEO, said on today's Royal Caribbean Cruises earnings call that the company's booked position for 2017 at this time better than at any time before, at higher load factors and higher prices.
Thus, the company expects to continue its five-year streak of increased net earnings from $1.97 per share in 2012.
First quarter adjusted EPS is projected to be $0.90 per share, versus $0.57 last year.
The 2017 forecast is for earnings in the range from $6.90 to $7.10 per share.
Last year, strong demand in North America offset weak demand in Europe and China, according to Fain.
For 2017, 60 percent of Royal Caribbean's capacity will be targeted to the North American market, according to Jason Liberty, senior vice president and CFO, and 50 percent of the total capacity will be in the Caribbean, which is an increase from last year.
He said demand is strong with bookings and pricing ahead of last year.
Alaska is showing exceptional demand, he added.
Twenty-one percent of the capacity will be in China, the South Pacific and Australia, with capacity up overall 5 percent year-over-year.
In Europe capacity will be down 23 percent with a significant reduction in the Eastern Mediterranean, while the brands maintain their capacity in the Western Mediterranean, and increase their capacity in the Northern Europe.