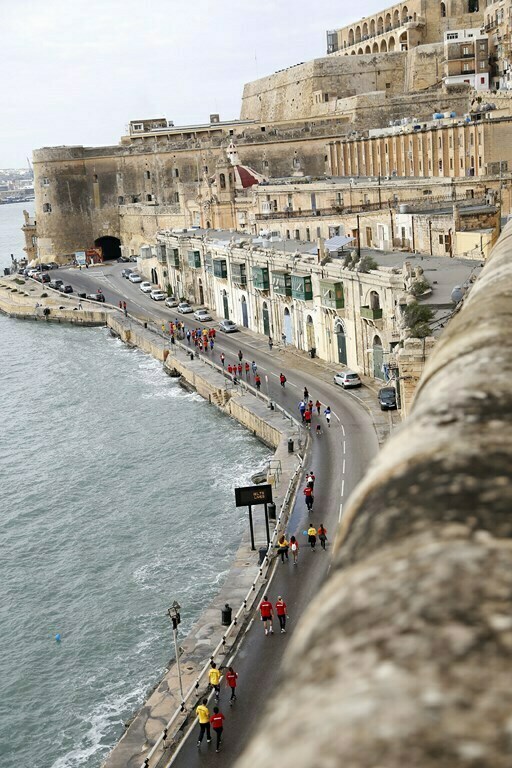 More than 1,000 runners and walkers from Malta and elsewhere descended in Valletta on Oct. 30 as part of the Global Run Valletta (GRV), marking the 450th birthday of the city.
Organized by Global Ports Holding the event featured a 10K and a 5K run, as well as a 5K walk that spliced through the city and took off from the Valletta Waterfront – a cluster of commercial and retail outlets set in the 18th Century restored warehouses often "hailed as the jewel in the crown of the Valletta Cruise Port," said Global Ports in a statement.
It was the fifth edition of the event, but the first held in Valletta. Previous runs were held in Bodrum and Kotor.
"As a connector of people and destinations, we are wildly passionate about helping the quality of lives of communities in each of our managed port cities. Global Run series are a fantastic effort to bring travellers and locals together and spark new interactions in a positively competitive environment – all the while raising funds for noble causes," said Emre Sayin, Chief Executive Officer, Global Ports Holding.
According to Sayin, the aim is to organize Global Runs in all of the 13 cruise ports in its portfolio. The Valletta Cruise Port was welcomed into the GPH family in 2015 and joined such destinations as Barcelona, Venice, Malaga, Dubrovnik, Lisbon, Antalya, Kuşadasi, Bodrum, Ravenna, Cagliari, Bar, and Singapore.