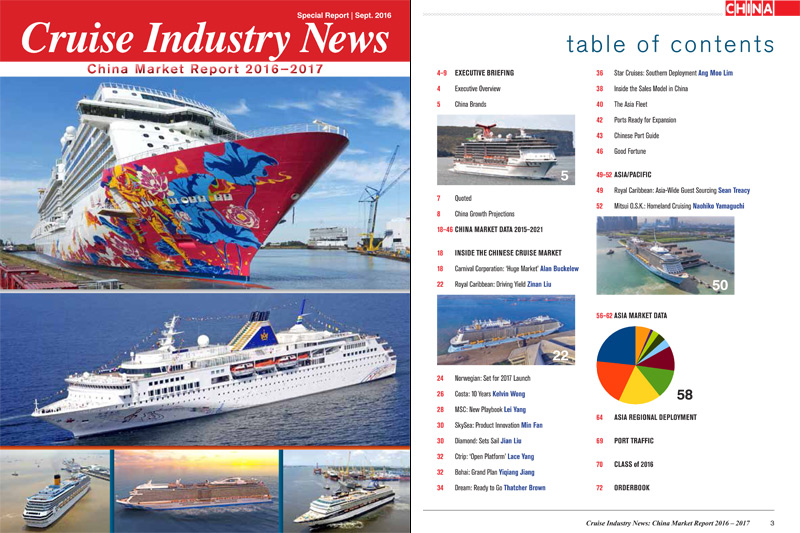 Cruise Industry News has released a new digital report outlining the Chinese and Asia-Pacific cruise markets, the 2016-2017 China Cruise Industry Market Report.
The 70-page report, available here as a PDF download, goes in-depth into China and Asia, including forecasting capacity growth in China through 2021.
Cruise Industry News profiles all the major cruise lines operating in Asia, from Carnival Corporation to Royal Caribbean and local operators.
View the table of contents here.
In addition, there are discussions with leading Chinese travel agents about the charter model and pricing, port news and updates from across the region, and a look at the fleet of ships in Asia through 2021.
There is also exclusive analysis and statistics of the Asia-Pacific market going back to 1998 and supply projections through 2021, in addition to a break-down of Asia-Pacific and China by operator and market capacity.