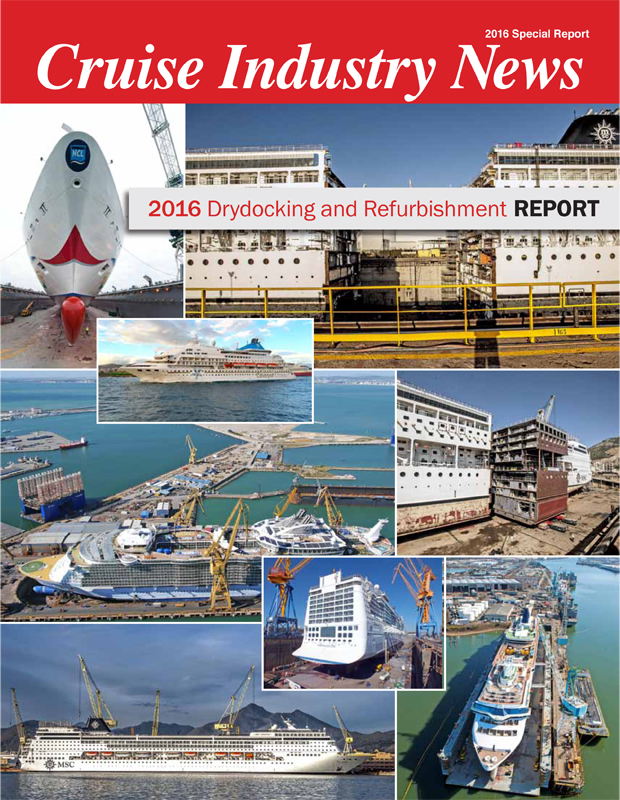 The Cruise Industry News Drydocking and Refurbishment Report has been updated, with a projected cruise ship drydocking calendar now available through the end of 2018 based on independent research.
By popular demand, this highly informative and concise 2016 Drydocking and Refurbishment Report presents an overview of the current cruise ship drydock and refit market, including a full 2016-2017-2018 drydocking schedule.
Included in this report:
A 2016/2017/2018 Drydocking Schedule organized by ship, dates and region.
Information on how cruise ship drydocks work – timetables, supplier sourcing and more!
Case study examples of recent or currently planned drydockings.
Data and information you need in just 25+ pages to plan refit bids, learn about the market, and forecast for the future.
Instant download ability – no waiting for mail – this report is 100 percent digital.