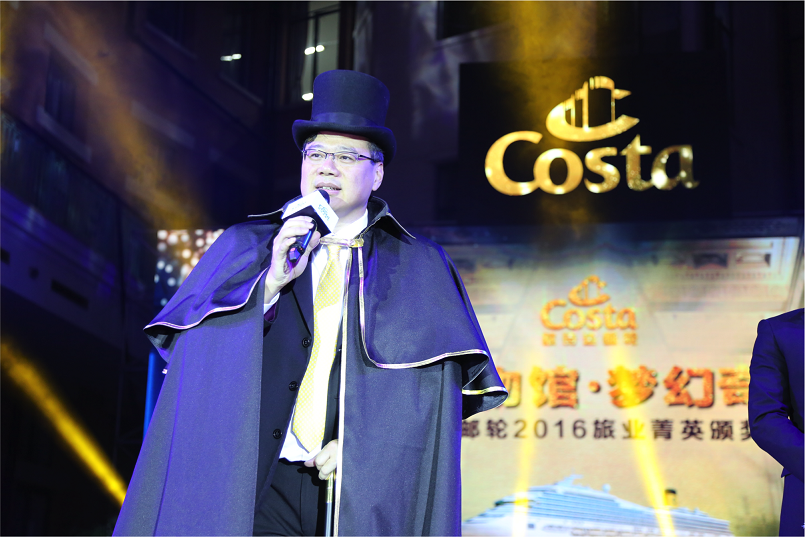 Costa Cruises today hosted its 2016 Trade Awards Ceremony in Shanghai. More than 200 tourism industry professionals from around 100 nationwide travel agencies attended the event, said Costa, in a prepared statement.
The ceremony featured 11 awards including "Best Partner", "Best New Market Explorer" and "Top Regional Sales". The prestigious award of "Top National Sales" was presented to Tongcheng International Travel Agency co., LTD and Shanghai Airlines International Tourism (Group) Co., LTD.
In addition to its yearly awards ceremony celebrating excellence in tourism, Costa Cruises also organizes training for trade partners to help them deliver better trade services to customers, according to the cruise line.
Costa Cruises recently launched a national roadshow, which saw its team travelling to join partners in East, South and North China.
Here, Costa Cruises staff shared their expertise with the company's partners, allowing them to develop a comprehensive understanding of its offerings.
Costa Group Asia President Mr. Buhdy Bok said: "Costa Cruises wishes to express gratitude to all trade partners for their persistent support since we started operations in Asia Pacific and China. It is because their great support that Costa Cruises can have chance to become a leader in the Chinese cruise industry. We take this awards ceremony as an opportunity to commend our trade partners in China and to strengthen the communication between us. Meanwhile, we also want to inspire the front-line salesman from all travel agencies to provide a superior and authentic European cruising experience to even more Chinese guests."