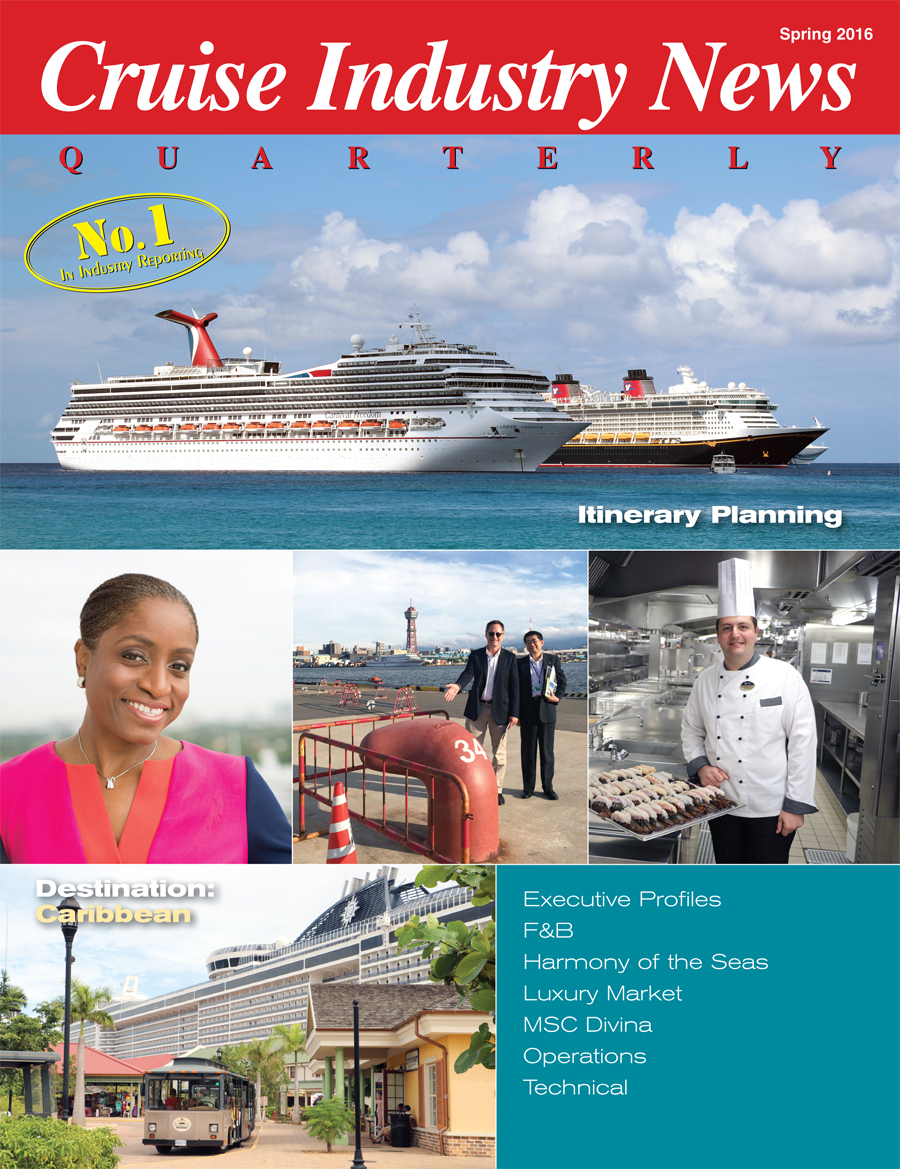 The 2016 Cruise Industry News Spring Quarterly Magazine, No. 104, will debut this week in Ft. Lauderdale, as well as on the Cruise Industry News Apple and Android apps.
The issue goes in-depth into deployment and itinerary planning, with one-on-one interviews with every cruise line to discuss the matrix of decisions and analytics that go into planning where their ships go and why.
In addition are executive profiles with Marie McKenzie, VP of destination services and sourcing for Carnival Corporation; John Tercek, VP of commercial and new business development of Royal Caribbean Cruises; Budhy Bok, president of Costa Asia, Pacific and China; and Min Fan, chairman and CEO of SkySea Cruise Line.
In the Caribbean, port and tourism executives discuss the industry in their destinations and their plans and strategies going forward.
Linking onboard beverages to destinations, sustainable seafood, better quality coffee, cage-free eggs and more are among the topics covered in the Food and Beverage section.
The Luxury Market is also in focus, as new capacity will drive significant growth in the luxury segment of the cruise market over the next few years.
Ship profiles include the MSC Divina and a behind-the-scenes look at the Harmony of the Seas under construction at STX France.
Officers with Celestyal and Saga Cruises discuss their day-to-day tasks in the Operations section, and, Royal Caribbean Cruises and key suppliers provide an update on the latest offerings of advanced wastewater treatment and exhaust treatment systems.