With four brands – Costa, Princess, Carnival and AIDA – set for the Chinese market in 2017, Arnold Donald, president and CEO of Carnival Corporation, stressed that the four companies will remain distinct brands in China. New market entrants Carnival and AIDA will show off their respective products, Carnival offering a more American experience and AIDA a German product. At least one domestic brand may not be far behind either.
"All of our brands have their own expansion plans and cater to a different psychographic market," said Donald, who sat down for a one-on-one interview with Cruise Industry News in Shanghai at the tenth edition of the China Cruise Shipping conference and trade show. "With the Carnival brand it is the right timing with some of the newbuilding plans they have."
Are more brands diluting the market and raising marketing costs?
"Our advantage is scale," said Donald, "scale tends to lower your costs and we have an inherent advantage as the world's largest cruise company."
Of a company-wide 3.7 percent capacity increase in 2016, Donald said it will only be a 2 percent increase outside of China, with the market now representing 5 percent of Carnival's global capacity with hopes for more.
"With reduced capacity expansion in other places we can create excess demand," added Donald. "We're still a small industry here (China) and there is demand to fill the ships."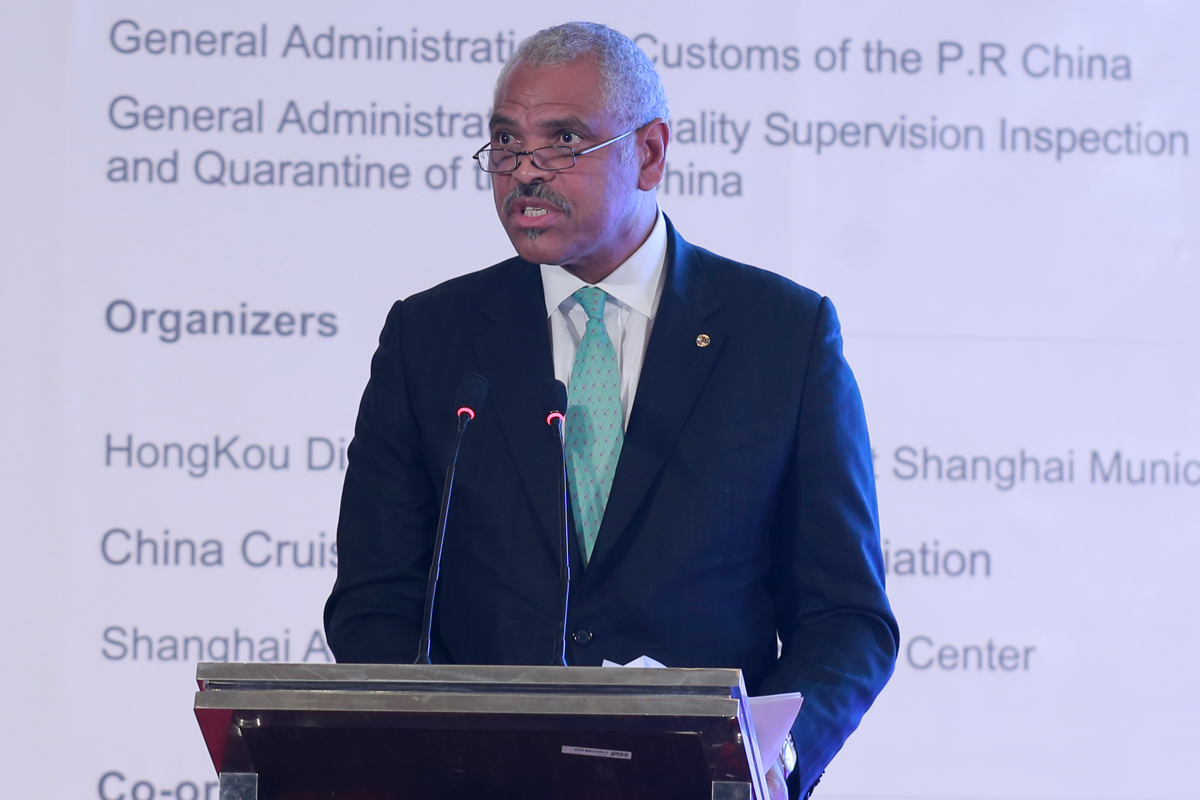 A more rapid growth pace will require ships to be moved out of other markets, Donald advised.
While Carnival and AIDA have not commented on what ships will be moved to China in 2017, Donald said the brands will decide, but he will ultimately approve the plans.
AIDA continues to remain quiet on its second AIDAprima-class newbuild at Mitsubishi Heavy Industries, which could get modifications to enter the Chinese market and is believed to be scheduled for a 2017 delivery.
This is on top of the recently announced Majestic Princess, which will be a new Princess ship built for the Chinese market and entering service in 2017.
Domestic brand plans continue to move forward, with Carnival Corporation talking to multiple partners via MOU (Memorandum of Understanding) agreements.
A domestic brand could also see Carnival work with China State Shipbuilding Corporation and Fincantieri to build ships in mainland China.
"It does make sense for there to be domestic brands here," Donald said. "It can help accelerate the development of the cruise industry and our five year plan."
He expects at least one MOU to be turned into a joint venture before the end of 2015.
"The main agenda for us is to show continued support for the development of the cruise industry in China," said Donald of the company's major presence at the China Cruise Shipping conference and trade show.
"In my experience here and the conversations I have had, the demand is here," he added. "We have to connect the demand to the ships and bring in capacity. The long-term (future) looks really bright."
Read more about Arnold Donald's plan for Carnival Corporation in China in Cruise Industry News Quarterly Magazine, Winter 2015/2016.