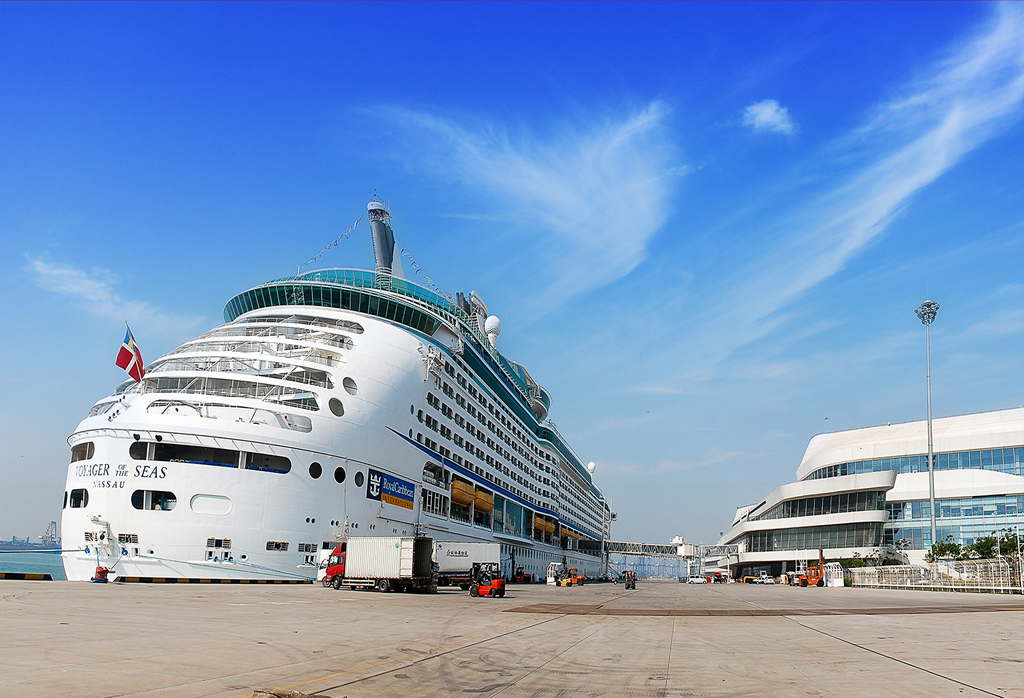 The tenth edition of the China Cruise Shipping conference, put on by the China Cruise and Yacht Industry Association (CCYIA), will feature top cruise line executives as well as Chinese government officials over a multi-day program in Shanghai, China, Oct. 13-15.
The CCYIA has announced its speakers program and conference agenda, with highlights as follows:
To kick things off, Zheng Weihang, executive vice-chairman and secretary general of the CCYIA will start the event with Arnold Donald, president and CEO of Carnival Corporation, and Adam Goldstein, chief operating officer of Royal Caribbean Cruises in an evening ceremony on October 13.
Other officials involved in the opening forum will include Wu Wenxue, vice chairman of the National Tourism Administration; Qian Yongchang, chairman of the China Communications and Transportation Association; and Cao Liqiang, district mayor of Shanghai.
An industry leader ceremony will highlight Wednesday, October 14 and features: Zinan Liu, president of China and North Asia Pacific for Royal Caribbean International; Alan Buckelew, chief operating officer, Carnival Corporation; Budhy Bok; president of Asia, Costa Crociere; Frank Del Rio, president and CEO, Norwegian Cruise Line Holdings; Anthony Kaufman, senior vice president of Asia, Princess Cruises; Ang Moo Lim, senior vice president, Genting Hong Kong/Star Cruises; Yang Lei, MSC Cruises Shanghai; Zhan Li, president, Bohai Cruises; and Zhang Hao; president of HNA Tourism Cruise.
Another conference taking place on Wednesday will touch on national cruise tourism in China, and feature speakers from China's National Tourism Administration, Water Transportation Bureau, Ministry of Transport, Entry/Exit Administration, Shanghai's Municipal Government, SkySea Cruises, China State Shipbuilding and more.
A cruise ship refurbishment forum is also on the schedule for Wednesday at 4 p.m. and features speakers from China State Shipbuilding, Shanghai Zhaoxiang Construction and Decoration Co.,Ltd, DNV, Lloyd's, Fincantieri and Meyer Werft.
The event will touch on recruitment with a seminar featuring human resources executives from Royal Caribbean and Costa, as well as officials from China's top maritime colleges and recruitment centers.
—
The 10th edition of the China Cruise Shipping and International Expo is the Asia/Pacific's No. 1 cruise event, learn more at http://www.ccyia.com/.
The show takes place Oct. 13-15 in Shanghai, October.
Read a detailed analysis of the Chinese cruise market Cruise Industry News Fall/October 2015 Quarterly Magazine, due out October 13.
Visit Cruise Industry News, the official event media sponsor and partner, at CCS in Shanghai.