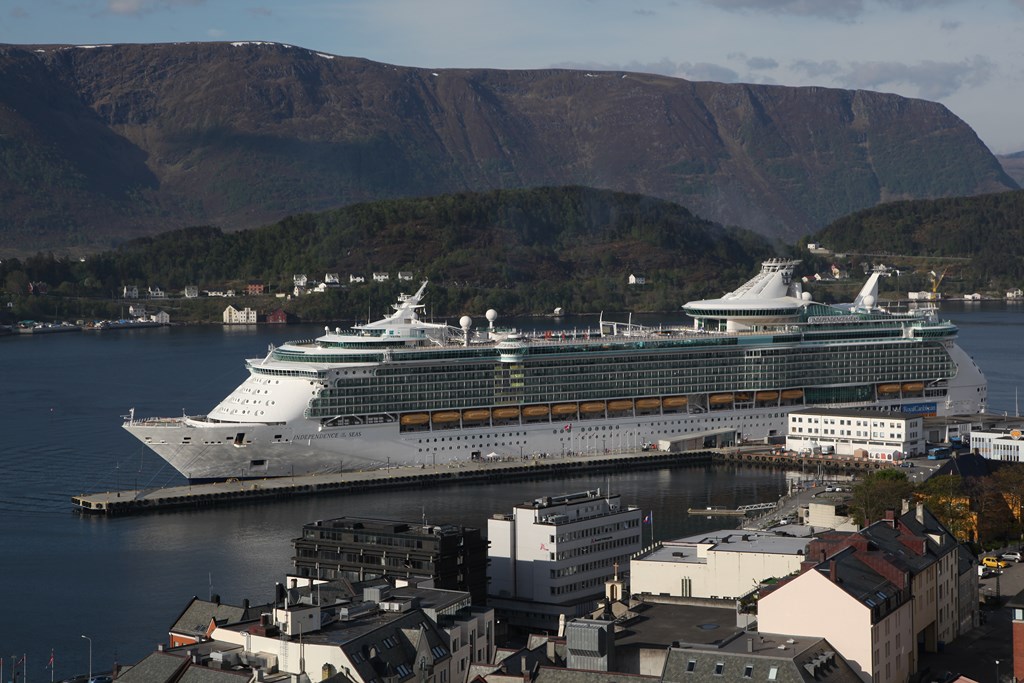 We are expecting this year's cruise season to be on par with last year," said Synnøve Johnsen, cruise coordinator of Port of Alesund, "although a few less calls and passengers. We had a steady increase in cruise traffic up to 2014."
Johnsen said the port attributed the drop off to new and stricter environmental regulations, including restrictions on heavy fuel oil.
"Still," Johnsen added, "we expected a little drop off this year following the strong growth we had since 2012. With our Tall Ship race in July, we also have less pier space during the event."
Disney Magic
There are always new ships making maiden calls, up to six or eight every year, according to Johnsen, who said this year's new caller will be the Disney Magic, coming to Alesund twice.
Johnsen said the port has been working closely with local tourism interests to accommodate the Magic and Disney Cruise Line's Frozen 2 themed shore program.
"Our geographic location is suitable for seven-day cruises turning around on the continent," Johnsen continued. "And we are close to Geiranger (another popular Norwegian destination) and fit into cruises to the North Cape and on itineraries for ships making a circle to Iceland, the Faroe Islands and Shetland."
To accommodate the cruise traffic, Aleseund extended its new cruise pier – Stornespiren – by an additional 200 meters in 2012 giving it a total length of 353 meters. Thus, two big cruise ships can call in Alesund at the same time.
Objectives
Johnsen said the challenge is to extend the season, ideally making Alesund a year-round destination. "We are definitely interested in more winter calls, but that all depends on what the passengers want and what time of year they would like to come."
Meanwhile, Alesund continues to work closely with the cruise lines directly and through Cruise Norway, as well as ensuring that local tourism interests and service providers are also working together.
"We consider ourselves successful when the passengers are happy with their experience in Alesund and express a desire to come back. Our strategy is to deliver quality to all the links in the cruise chain – to passengers, crew, agents, ships and cruise lines."
Excerpt from Cruise Industry News Quarterly Magazine: Summer 2015