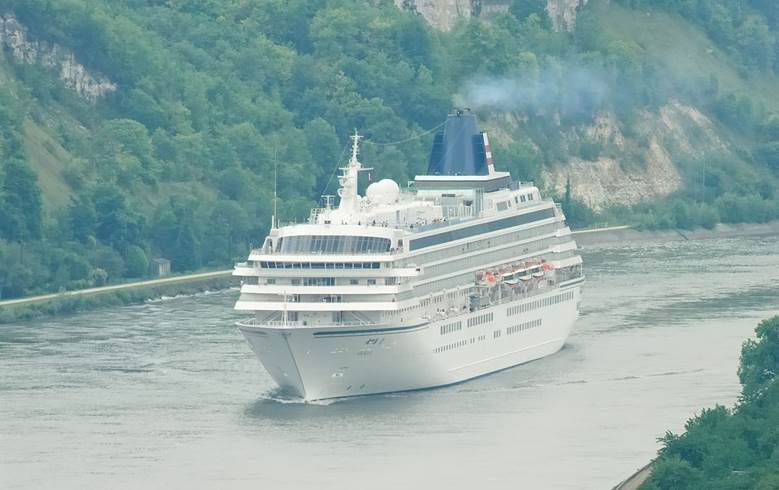 May 28 marked the end of a three-day call at the port of Rouen for Azuka II as part of its 20th Anniversary World Cruise for Japan's Asuka Cruises, owned by NYK.
In 2015, Rouen is the only French port to which the ship called, having arrived from Vigo, Spain, bound for New York via Ponta Delgada.
Japan is a major market for the city's tourism offering, not only for the legend of Joan of Arc, but in particular the Impressionist Art movement, its proximity to Monet's Garden at Giverny and the priceless art collections both in Paris and Rouen itself.
The visit saw over 400 passengers visit the The Palace of Versailles in Paris, with 340 staying for a Gala Dinner, arriving back at the ship at 2 a.m.
Rouen's location along the River Seine is making it increasingly popular for overnight stays, for extended and evening stays in Paris.