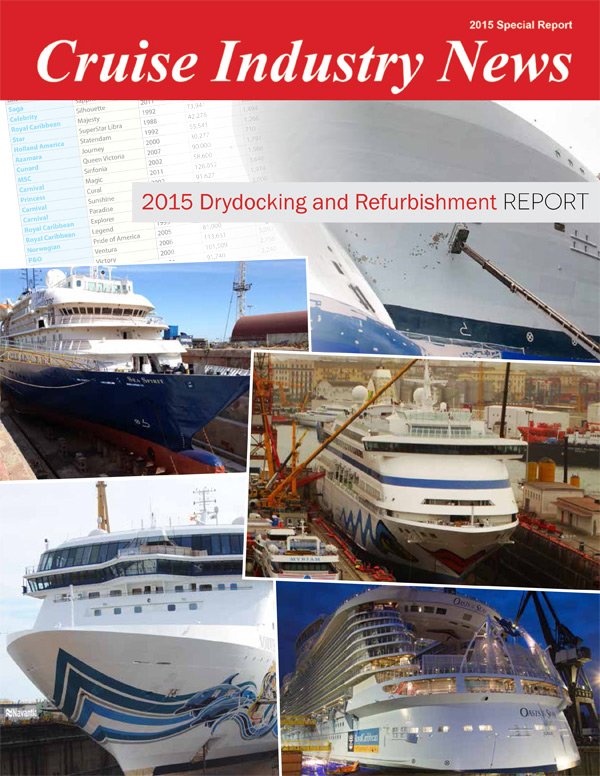 The Cruise Industry News Drydocking and Refurbishment Report has been updated for 2015 and is available to order by clicking here.
By popular demand, this highly informative and concise 2015 Drydocking and Refurbishment Report presents an overview of the current cruise ship drydock and refit market, including a full 2015, 2016 and 2017 estimated drydocking scheduled based on available data and research by Cruise Industry News.
The 100 percent digital report is perfect for suppliers looking to plan refit bids, learn about the market, and forecast for the future.