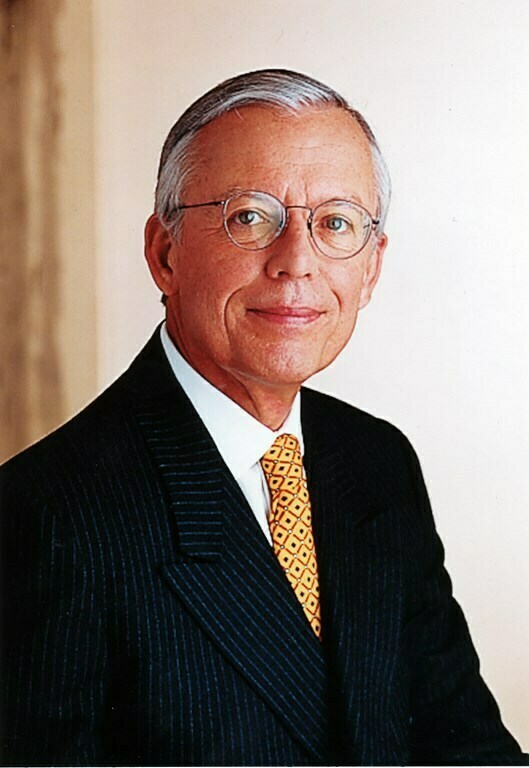 "The industry is a lot stronger than I ever thought it would be," said Barney Ebsworth, founder of Royal Cruise Line and Clipper Cruise Line. "There will be more growth and it will be done by the big three."
Ebsworth recalled speaking to Ted Arison right after the Mardi Gras ran aground off Miami on its very first cruise. "Ted was always very upbeat, but he was down then and said to me he thought he was going out of business. I said he wouldn't.
"Do you know why? It was because the Greeks and the Norwegians thought they were in the shipping business but both Ted and I knew we were in the marketing business, and Ted was smarter than all the rest of us."
Royal Cruise Line launched service in 1974 with the 460-passenger Royal Odyssey, matching the capacity of a 747. This way, Royal only had to charter one jet to fly passengers to and from the ship.
Royal came about after Ebsworth founded Intrav, a travel company in 1959, and made so much money, he said, that his accountant advised him to find a new business.
"We were gutsy and opened offices next to Royal Viking Line in San Francisco and called the company Royal Cruise Line. And we hired Richard Revnes as president; he was an unbeatable sales and marketing man."
Ebsworth later sold his majority interest and went on to launch Clipper Cruise Line in 1981, which was eventually moved into Intrav, which in turn was sold to Kuoni.
"We had a good time. I loved it and always will," Ebsworth added. (From Cruise Industry News Winter 1999/2000.)
—
This article ran as part of a special Legends and Leaderssection of the 100thedition ofCruise Industry News Quarterly Magazine, Spring 2015. A PDF download is available here.
Related articles:
Ted Arison: Creating the Fun Ships
Micky Arison: Exceeding Expectations
Nicola Costa: Developing Europe
Arne Wilhelmsen: Next: Sensible Growth
John Chandris: Innovation is Key
Art Rodney: Launching New Brands
Helge Naarstad: The Ultimate Experience
Stanley McDonald: Full Ships from Day One
Barney Ebsworth: It's All About Marketing
Lord Sterling: Worldwide Outlook