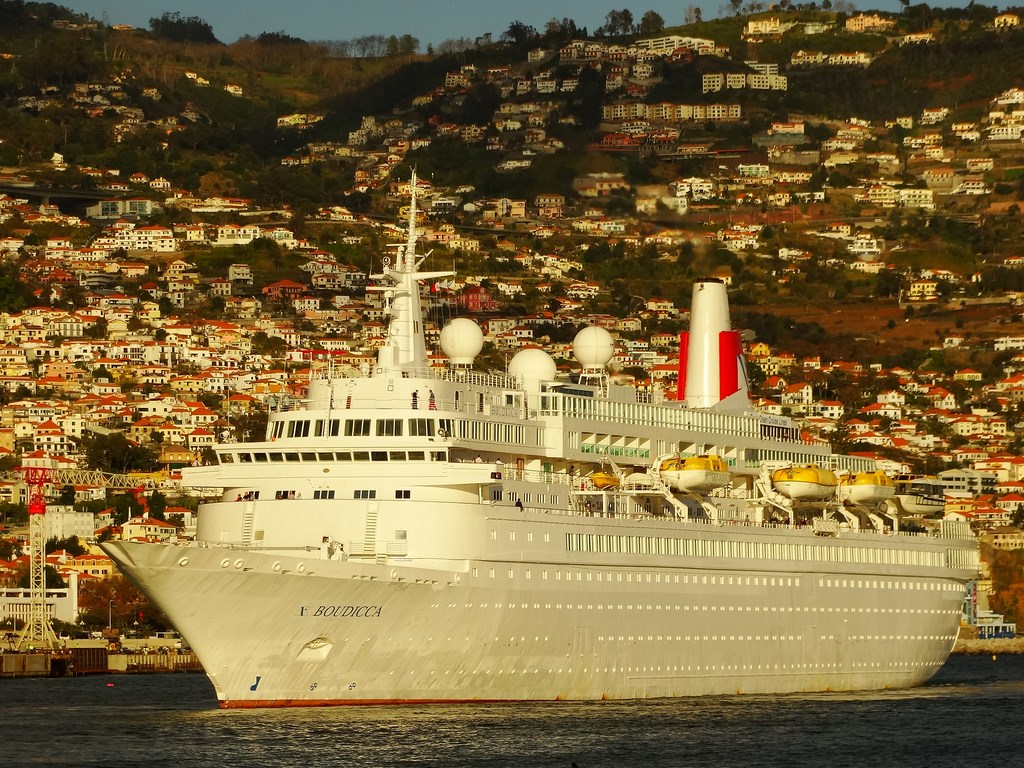 Fred. Olsen Cruise Lines has announced that in 2016/17 its fleet of four ships – Balmoral, Braemar, Boudicca and Black Watch – will be visiting no fewer than 253 destinations in 84 countries around the globe, including 23 maiden calls.
Fred. Olsen will be sailing from a total of ten regional UK departure ports in 2016/17 – Southampton, Dover, Harwich, Tilbury, Falmouth – a new addition – Liverpool, Newcastle, Rosyth (for Edinburgh), Greenock (for Glasgow) and Belfast.
The Balmoral, will be sailing from Newcastle for the first time, with 11 departures, representing a 45 percent increase in capacity from the port.
The Boudicca will be cruising from Falmouth for the first time in 2016/17 – offering guests in the South West of the UK a 12-night 'Canaries & Portugal Spring Break' (18+ only) and a 10-night 'Land's End to John O'Groats' voyage.
The Boudicca will also make 15 cruises from Liverpool.
Fred. Olsen said it will be reinforcing its reputation as the 'local, global cruise line of choice' in 2016/17 with a 50 percent increase in sailings from Tilbury on the Black Watch, with a total of six departures, including an adults-only nine-night voyage and a seven-night 'European Cities & Waterways' experience.
Also offered are a total of six cruises on Black Watch from Rosyth (Edinburgh) including a 13-night 'Scandinavian Capitals and St. Petersburg' sailing.
Fred. Olsen will be offering a further 18 so-called '18+' cruises for guests who would rather cruise with people of a similar age. These adults-only voyages include the Braemar's 11-night 'Great British Cruise,' for tours to the award-winning Eden Project and the Lost Gardens of Heligan from Falmouth, a call in The Beatles' home city of Liverpool, and the chance to sample the UK's 'official' best fish and chips with a visit to Lerwick, in the Shetland Islands; guests can also choose to enjoy all the pomp and pageantry of Edinburgh's spectacular 'Military Tattoo'.
Other highlights include the Black Watch sailing a 107-day world cruise departing in January and the Boudicca a 77-day voyage around South America.
The company will also offer more river, fjord and scenic cruising, taking guests along narrow sea passages and waterways, including the 350-mile Strait of Magellan, in Chile; Loch Fyne, said to be one of the longest sea lochs; the Bay of Kotor in Montenegro; and the Stockholm archipelago. The ships will also be sailing right into the heart of cities and towns, such as Portoferraio, Seville and Bordeaux.
An Arctic explorer cruise, exclusively for adults aboard the Black Watch, will visit Greenland and Svalbard, as well as Iceland and Norway.
Fred. Olsen will also be offering its first-ever Norwegian fjords cruise with a duration of just five nights. Sailing from the Northern port of Newcastle, calls will include Bergen and Eidfjord, plus two days of scenic cruising through the Lysefjorden,
Nathan Philpot, Sales and Marketing Director for Fred. Olsen Cruise Lines, said: "For 2016/17, we have a clear focus on 'Bringing the world closer to you,' offering cruise experiences that stand out, to destinations that our guests really want to explore and enjoy. We are 'closer' to the market, with more regional departures; 'closer' to the destination, with our smaller, more intimate cruise ships; 'closer' to our global partners, offering our guests the best possible experiences in ports around the world; and we are 'closer' to our guests, with award-winning customer service across our fleet.
"Our focus on 'closer to you' will be enhanced significantly in 2016/17, with Balmoral's deployment to the Port of Tyne in Newcastle, where we have a rapidly-expanding and very loyal cruise market. Historically, this is a very important port for Fred. Olsen, as Newcastle is where we built a dedicated Fred. Olsen terminal and started sailing from in 1906.
"2015 is also a very special year for Fred. Olsen Cruise Lines, as it is the 200th anniversary of the first 'Fred. Olsen' – Mr. Fredrik Christian Olsen, the founding father of our company – and so we are taking this opportunity to celebrate our history and heritage. Mr. Olsen was born in 1815 and started the Fred. Olsen Company in 1848."