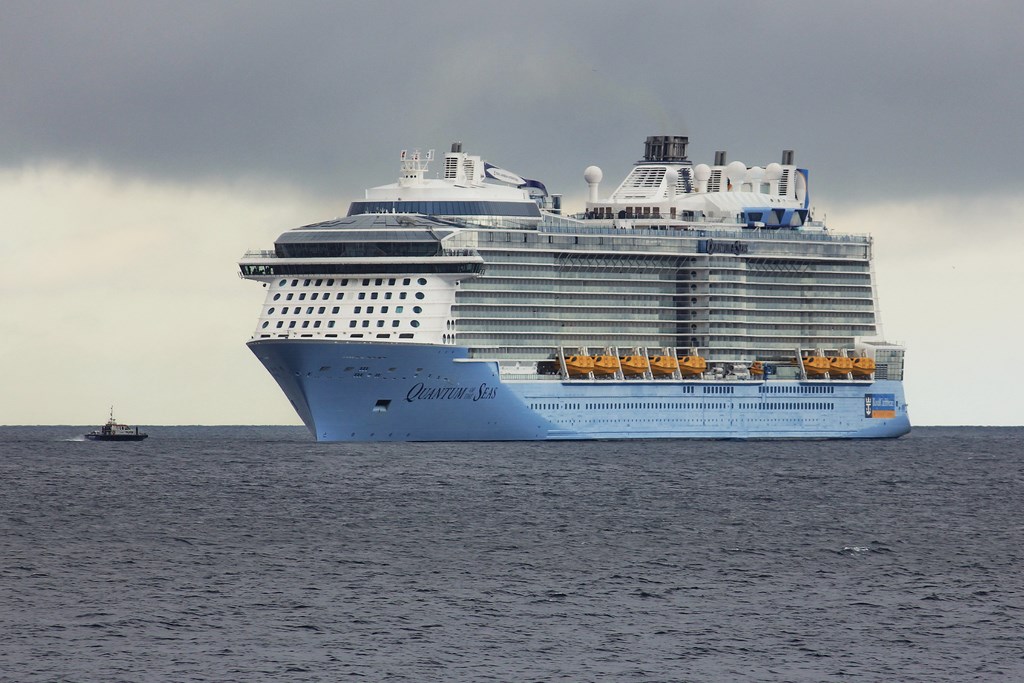 Royal Caribbean Cruises forecasted a record 2015 on today's earnings call with full-year guidance in the range from $4.65 to $4.85 per share, compared to $3.43 for 2014. The impact from lower fuel prices, offset by foreign exchange, is expected to be a net addition of $0.05.
At year's end, CEO and Chairman Richard Fain said that the brands are at their best forward booked position ever.
For 2015, Asia is expected to show yield improvement as is Europe and Alaska. On the Australian side, according to Jason Liberty, senior vice president and CFO, there will be more capacity in the market, so there will be some stress on yields, but it is expected to be positive.
The Caribbean, however, continues to be stubbornly challenging in Q1, Fain said, literally splitting the year into two "tales;" with 70 percent of the cruise capacity in the Caribbean in Q1 and seven-day and shorter cruises needing more promotion to stimulate demand, followed by nine months that, he said, is a very different story.
For the full year, Royal Caribbean will reduce its Caribbean capacity by 2 percent compared to last year, representing 44 percent of its total capacity. Thus, the guidance for Q1 is in the range of $0.10 to $0.15 per share, compared to actual earnings of $0.12 last year and $0.35 for the same period in 2013.
However, overall yields are expected to be up in the single digits for the year.
In 2015, Royal Caribbean brands will increase their European capacity by 5 percent over 2014, which is still well below prior years, according to Liberty.
The most significant capacity growth comes in the Asia-Pacific region which will be up 33 percent year-over-year and represent 15 percent of the company's total cruise capacity in 2015. Fain commented that despite the increase, these markets are generating superior yields.
The capacity dedicated to China will be up 66 percent and is expected to generate continued yield improvement.
Net costs are expected to increase 1.0 percent or less, by driving efficiencies throughout the business, while ramping up in new markets, like China, Fain said,
In other developments, Fain said there is more integrating of onboard and ticket revenue, with more value added rather than discounting. Instead of discounting, he said passengers will be offered onboard drink packages or onboard credits included in the ticket price. This may reduce some of the onboard spending, but has been popular with passengers and travel agents, who earn larger commissions, he noted.
The big "winners" last year, according to Fain were Asia, Europe and Alaska, in addition strong onboard revenue.