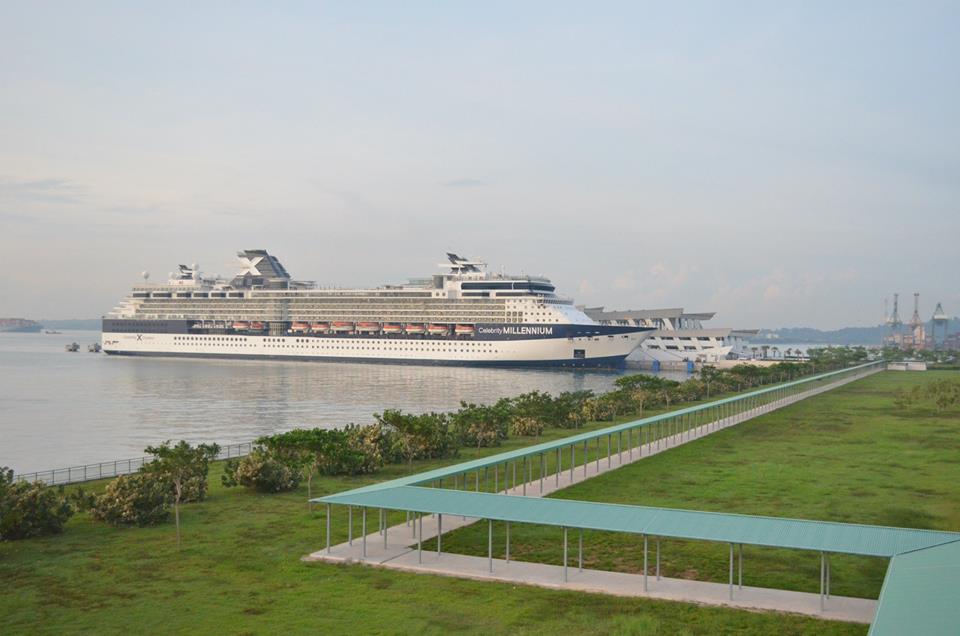 SATS-Creuers recently rolled out a comprehensive range of enhancements to the Marina Bay Cruise Centre Singapore, aimed at taking passengers from ship-to-kerb in just 15 minutes. The enhancements were implemented over the last six months at a cost of some $7 million.
The improvements come as Singapore's cruise industry continues to see strong growth potential, with year-on-year growth in 2013 reaching 13 percent (Singapore Tourism Board statistics). Apart from ensuring MBCCS is well-placed to meet the growing needs of the cruise industry, the enhancements will also process passengers more efficiently and comfortably.
Comprising a mix of infrastructural as well as process improvements, the enhancements include:
• The installation of a 4th passenger boarding bridge to better facilitate embarkation and disembarkation;
• The addition of 2 new X-ray machines in the arrival hall to increase customs screening throughput;
• Doubling the luggage trollies available for passenger use to 800;
• The removal of the feature wall at the level 1 Arrival Hall Lobby to expand the passenger holding area and improve passenger flow;
• Modifications to taxi stand to improve turnaround time in passenger traffic during peak periods: expanding queuing space for passengers; redesigning taxi ranks to accommodate more taxi lots; and installing fans for the comfort of waiting passengers;
• The addition of new check-in counters on the Departure Mezzanine Level to facilitate embarkation;
• Enhancing the luggage conveyor system to increase handling capacity from 400 to 1,200 bags per hour;
• Working with cruise lines to coordinate and better regulate passenger disembarkation by setting the threshold capacity for the Arrival Hall at 600 passengers;
• Working with taxi drivers to ensure better taxi availability: organizing roadshows to familiarize taxi drivers with MBCCS' layout; launching a mobile application which has seen over 2,000 drivers signing up to date for notifications of incoming cruise ships; and separately setting up a taxi driver database to push notifications to taxi drivers during peak periods.
Commented Bob Chi, chief executive officer of SATS-Creuers said: "We worked closely with all our stakeholders – including government agencies, cruise lines, their handlers – to implement this suite of improvements. We are confident they will provide passengers a seamless experience, while also positioning ourselves for future growth."