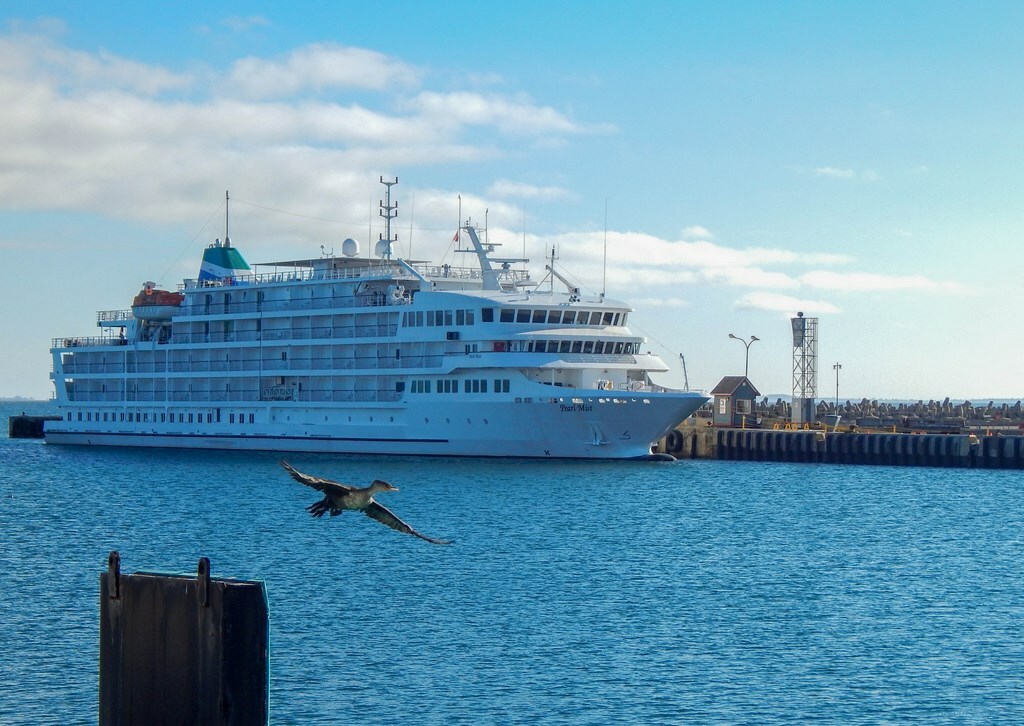 On November 12 the most successful cruise season on the Saint Lawrence drew to a close with the departure of the Hamburg from the Port of Québec.
Destination Saint Lawrence this year welcomed over 261,000 cruise ship passengers and 94,000 crew members, an 20 percent jump over 2013.
On October 3 of this year, the Port of Québec simultaneously welcomed 6 ships and over 20,000 passengers and crew into port on a single day.
In total, 27 different ships made 348 stopovers in ports of call along the Saint Lawrence during the period from May to November 2014.
"Back in 2008, Destination Saint Lawrence welcomed 127 000 international cruise ship passengers, a volume which stands in stark contrast to the 2014 figure of more than double that number. Bookings in hand point to continued growth in 2015 and 2016, and we anticipate surpassing the half million mark by about 2020," said Tony Boemi, President of Cruise the Saint Lawrence and Vice President, Growth and Development with the Port of Montréal.
Since 2008, over $180 million has been invested to provide for the development of new ports of call and the institution of a targeted strategy with international cruise lines. As a result, Destination Saint Lawrence now includes nine (9) ports of call designed and poised to handle cruise ship traffic, namely Montréal, Trois-Rivières, Québec, Saguenay, Baie-Comeau, Sept-Îles, Havre Saint-Pierre, Gaspésie and Îles de la Madeleine.
The success of Destination Saint Lawrence will require ongoing investment in the years ahead to support the growth, according to a statement from the Cruise the Saint Lawrence Association.