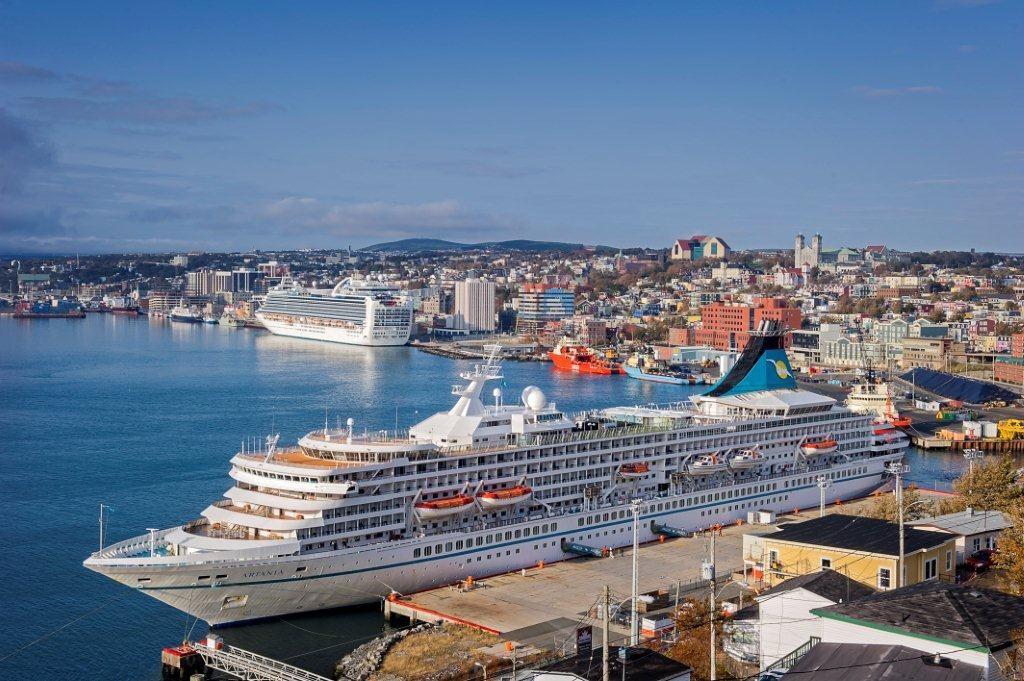 The Cruise Association of Newfoundland and Labrador has announced its 2014 season statistics, with 69 port calls to 26 ports, among 17 cruise lines and 20 ships.
"The average embarking or disembarking passenger stays longer, resulting in increased shopping, dining, touring, and overall spending," said Chair of the Board of Directors of the Cruise Association, St. John's Mayor Dennis O'Keefe.
"These ship turnarounds led to an economic impact of approximately $1.36 million dollars for 2014. Annual overall impact of the cruise industry in Newfoundland and Labrador is estimated to be over $11 million."
St. John's will lead the way in 2015, with an 83 percent traffic surge and new calls from Disney Cruise Line.
"The fact that Disney is coming here speaks volumes," said O'Keefe. "This shows how far we have come in the industry and how confident the industry is in us, that we are an extremely attractive destination.
In addition, more cruises are using Saint-Pierre-et-Miquelon.
The 2015 cruise season is looking promising with a projected 10 percent increase in cruise passengers to the region.