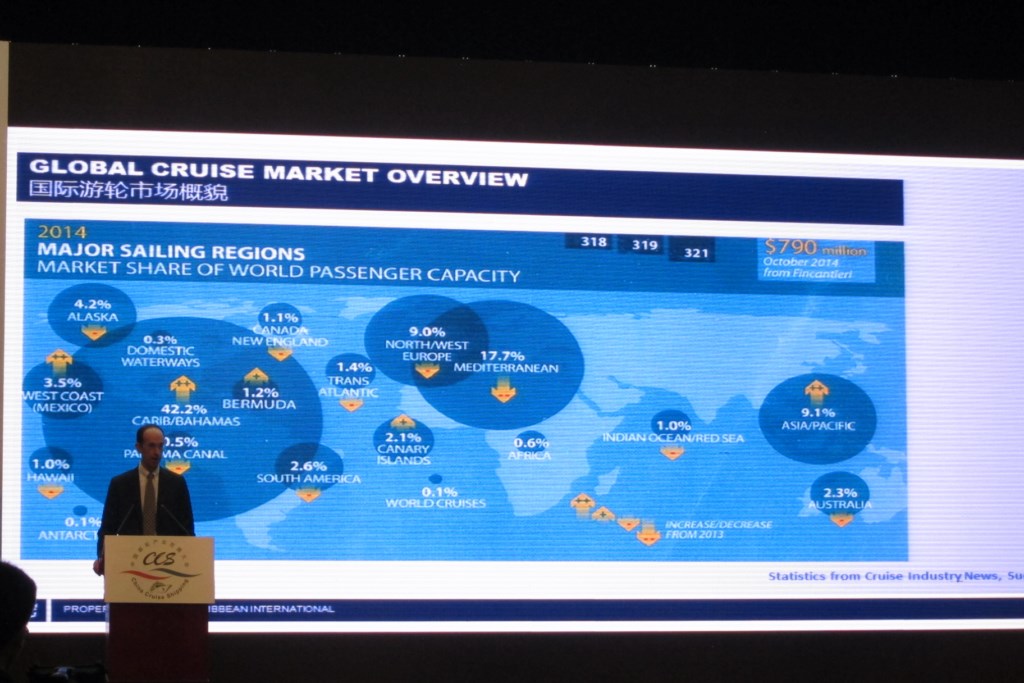 Putting the Quantum of the Seas in China will not only attract new Chinese passengers but also promote pre- and post-China visits from international guests, according to Adam Goldstein, president and COO of Royal Caribbean Cruises.
Building up in China, Royal Caribbean International will sail the Mariner from Tianjin in 2015, the Quantum from Shanghai, the Legend from Xiamen and the Voyager from Hong Kong, according to Goldstein, speaking today at the China Cruise Shipping Expo hosted by the China Cruise and Yacht Industry Association.
"That sort of deployment and those homeports could not have been imagined three to four years ago," said Goldstein. "It shows how far we have come."
But also urging caution, Goldstein said the pace of growth needs to be supported when it comes to port infrastructure.
As far as the supply chain: "We really want to use China as a supply chain hub."
And perhaps hinting about a potential new brand in China, and noting the sale of the Celebrity Century to Ctrip, Goldstein said: "There is a role for many different offerings (in the market)."