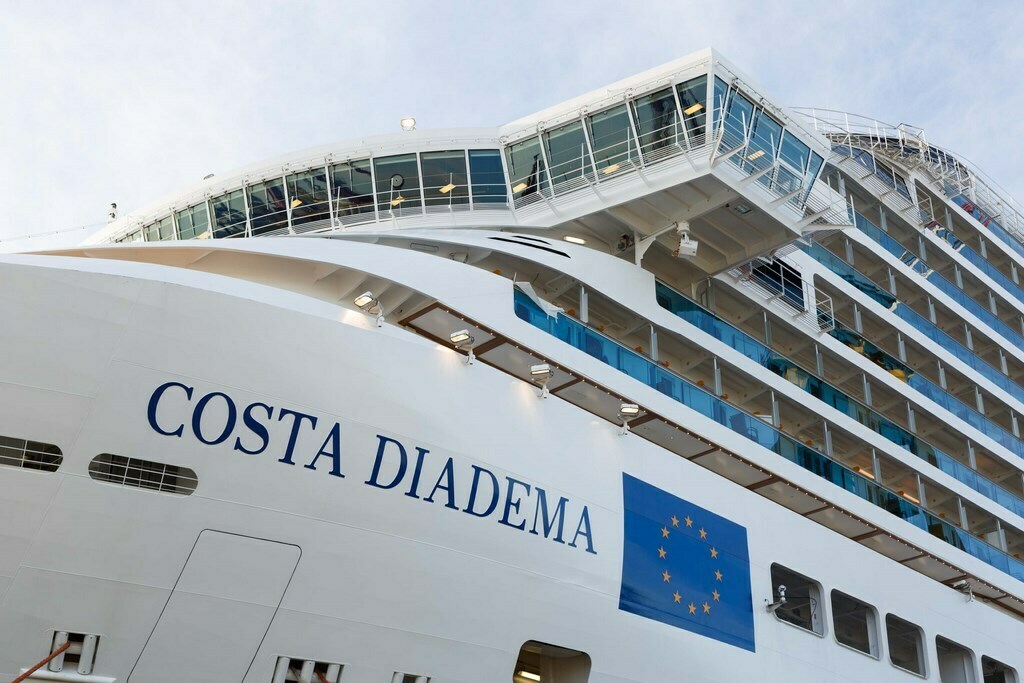 Costa Cruises announced yesterday that it "presented" its new ship, the Costa Diadema. She has been built for a 550 million euro at Fincantieri's Marghera shipyard.
According to the yard, the project has involved approximately 1,000 shipyard workers plus another 2,500 subcontractors and about 400 contracted suppliers, most of which are Italian firms, engaged for the fitting-out of the interiors of the cruise ship. The Diadema is the 12th cruise ship built in Italy by Fincantieri for Costa, for a total investment worth more than 5 billion euro.
"Costa Diadema is our new flagship, she will set new standards in the European cruise industry and further strengthen Costa's leadership in Europe. She is the best expression of our new brand positioning: Italy's finest. It`s passion and modern Italian lifestyle, hospitality and elegance" commented Costa's CEO, Michael Thamm.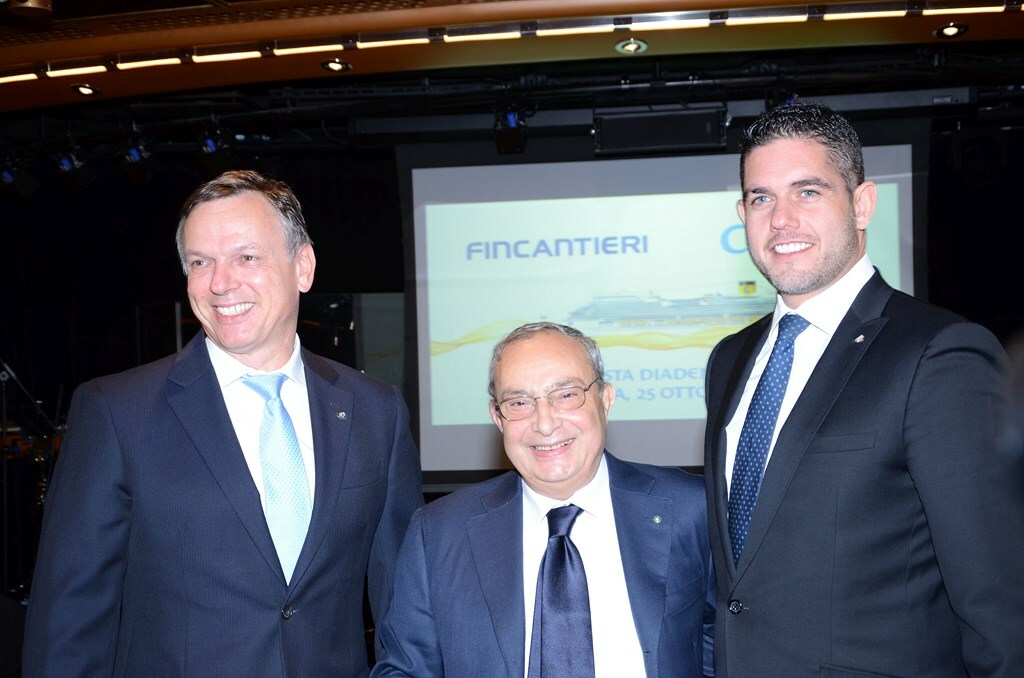 Giuseppe Bono, CEO of Fincantieri S.p.A. said:"Costa Diadema is the 44th cruise ship we have built since 2002 and the 12th cruise ship we have built for Costa. This is thus a very special occasion to us and we are very proud to present the latest result of the Italian excellence, which confirms our leading position in ship design and construction for cruise sector, a sector without parallel in terms of technological complexity and competitiveness."
At 132,500 gross tons, more than 300 meters long and 37 meters wide, the Diadema has 1,862 passenger staterooms. Costa promised she will be an Ambassador of Italy's finest offering the best of Italian lifestyle, entertainment, gastronomy and hospitality.
The interiors were described as "even cozier, roomier and more modern in terms of facilities and layout of her public areas. She is a cutting-edge vessel which offers large, split-level rooms directly overlooking the sea and conveniently interconnected, thus evoking the atmosphere of a buzzing Italian seaside resort."
The outside promenade on deck five is said to be like "a real terrazza all' italiana," extending over 500 meters, where passengers can go for a stroll and enjoy the spectacular view over the sea, or relax in one of the several bars and restaurants.
After the delivery, the Diadema will set sail from Venice on October 30 and will reach Trieste, from which her "vernissage cruise" will start on November 1, then call at Dubrovnik, Corfù, Malta and Naples, arriving in Genoa on November 7, for her naming event.
The Diadema will be deployed in the Mediterranean from November 8 until the end of 2015 summer season, sailing seven-day cruises from Savona to Marseille, Barcelona, Palma de Mallorca, Naples and La Spezia.