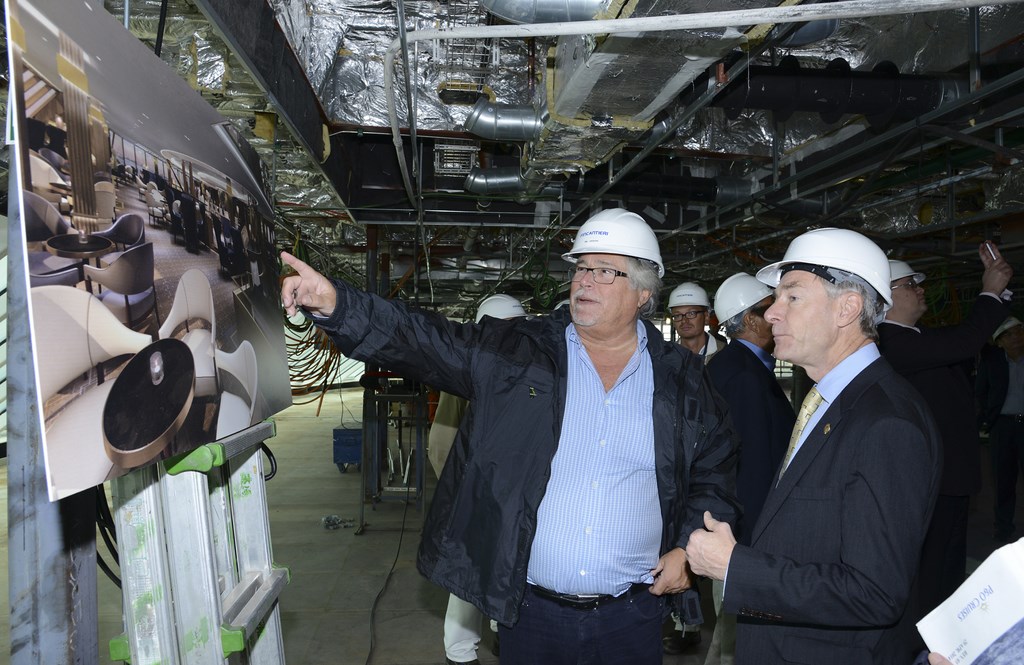 Carnival Corp & PLC chairman Micky Arison and Carnival UK CEO David Dingle visited Fincantieri shipyard in Monfalcone, Italy yesterday to see an update on the construction of P&O Cruises ship Britannia, launching March 2015.
They toured the ship and looked at the progress of the painting of the name and discussed the new 94 metre Union Flag livery which will be done towards the end of this month.
F1 BBC presenter Suzi Perry will start Britannia's engines for the first time next Monday with Captain Paul Brown. Britannia's four engines will generate 62.4 Megawatts or 84,000 horsepower which is equivalent to the power generated by 168 supercars.